teaching resources
We have compiled a list of popular online teaching resources, both from the Japan Foundation and from other organizations. Don't forget to check out our Learning Resources page for websites and publications you can share with your students.
The American Association of Teachers of Japanese (AATJ) also has a list of classroom resources which you can find here.
---
japan foundation teaching resources
JF Standard
The JF Standard is a set of standards for Japanese language proficiency. By using the JF Standard, it is possible to see and understand your students' proficiency level by how well the learner uses Japanese, no matter where the learner began their studies. The JF Standard focuses on what the learner "can do," and so it is a straightforward way for teachers to assess the results of students' efforts. It was developed based on the concepts supporting the CEFR, which serve as the basis of language education in Europe.
MARUGOTO portal
The Marugoto Portal site explains everything you need to know about Marugoto: Japanese Language and Culture, a textbook which uses the JF Standard as a basis. An English introduction to the textbook, along with a FAQ, can be found here.
MARUGOTO
MARUGOTO (MARUGOTO Plus) is a website which accompanies the contents of Marugoto: Japanese Language and Culture, a textbook which uses the JF Standard as a basis. It is free and available for everyone to use, and it has extra practice for each chapter of the textbook. It also has an "Introduction to Japanese" section for total beginners here.
Minna no kyozai
At the Minna no Kyozai site, you can share materials and resources with other Japanese language teachers from all over the world. After registering, try searching through the database of materials and ideas. Search through flash cards, photos, illustrations, videos, audio clips, and many other teaching materials created and shared by teachers.

nihongo kyoiku tsuushin
This regularly updated site brings you information on teaching materials, ideas for the classrooms, current topics in Japan, and the current status of Japanese language education in Japan and abroad.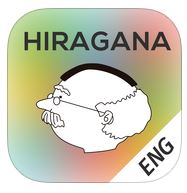 Hiragana/Katakana/KANJI memory hint app
A free smartphone app for beginner learners. Learn Hiragana the fun way with mnemonic devices! Available for iOS and Android on iTunes, Google Play, and Amazon. Click here for more info.
Click here for the Kanji Memory Hint 1 app information.
Click here for the Kanji Memory Hint 2 app informaiton.
Listen Together: The Songs of Japan
This is a site where you can search for and listen to Japanese songs that suit your interests and the level of your Japanese language ability. Lyrics subtitles are available on the pages where songs are played, and can be displayed in hiragana, katakana, or romaji. Even people who find Japanese kanji and the written characters difficult can still enjoy Japanese songs. Also, lyrics cards are available for download.
Hirogaru
"Hirogaru," is a site for learning different things about Japan and the Japanese language through your own interests. You can engage with various aspects about Japan and the Japanese language through reading or listening to information related to 12 topics about Japan.
Older Resources:
Let's Speak Japanese Basic – YouTube
26 video lessons produced by the Japan Foundation.
Let's Learn Japanese Basic II – YouTube
25 video lessons produced by the Japan Foundation.
teaching resources by other organizations
(The following resources do not necessarily reflect the views and recommendations of the Japan Foundation. Suggestions for additional websites can be sent to jflaeducation@jflalc.org)
Reading
Teaching Methods
Curriculum Design
Current Events
Audio Lessons and Recordings
Apps
Memrise
Offers hundreds of courses for all aspects of learning Japanese.
Wanikani
Kanji learning app.
Japanese: More than a dictionary
Free dictionary with different functions. Auto stroke order feature.
Videos
Textbooks

Games
Images
Irasutoya.com
A free-use Japanese image library.

JNTO's Japan Photo Library
Large database of beautiful photos of Japan and Japanese culture. Can be used only for nonprofit purposes which may increase the number of foreigners visiting Japan.
Illpop
Free Japanese-style clip art
Others