Learning resources
Below are educational resources for learners of Japanese. The first section features websites developed by the Japan Foundation. The second section is a list of websites developed by other organizations.
---
japan foundation & THE JAPAN FOUNDATION, LOS aNGELES video series
sensei! Why Japanese?
Ever wonder how you could use Japanese as a career? Look no further! We interviewed some of our lovely senseis in US who learned Japanese as a second language and embarked on a career in teaching Japanese. Not only did they talk about their experience as a Japanese learner but their experience becoming a sensei and the positive effects it has had in their lives! We hope these videos encourage you in continuing your journey in learning Japanese and that you too, can be a sensei!

GETTING TO KNOW JAPANESE LANGUAGE & CULTURE THROUGH COMEDY DUO, JARU JARU!!
Check out the following new & fun YouTube video series for Japanese language learners, which was created by Prof. Yuko Kato (Austin Community College) in collaboration with other professors in the U.S., Yoshimoto Kogyo (Comedy Duo: Jaru Jaru), and The Japan Foundation! It will make you laugh and enjoy learning Japanese in a new way!
japan foundation e-learning resources
minato
Want to learn Japanese but don't know where to begin your journey? Check out our free e-learning portal, "Minato"! Minato consists of a wide variety of self-study courses such as "Marugoto", which is free structured lessons that help you immerse yourself in Japanese language and culture, as well as develop essential communication skills. Minato offers flexible courses with progress tracking at any level, which you can take, pause, and return to at any time from wherever you are. Register now and navigate your knowledge of Japan!

To register, click here !

Minato Videos about...
Course Overviews, click here!
Creating a Minato Account and Registering for a course, click here !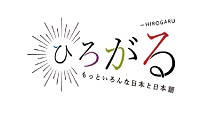 HIROGARU
"HIROGARU" is a site for learning different things about Japan and the Japanese language through your own interests. Engage with various aspects about Japan through reading or listening to information on 12 fascinating topics. Features audioclips, videos, vocabulary lists and quizzes.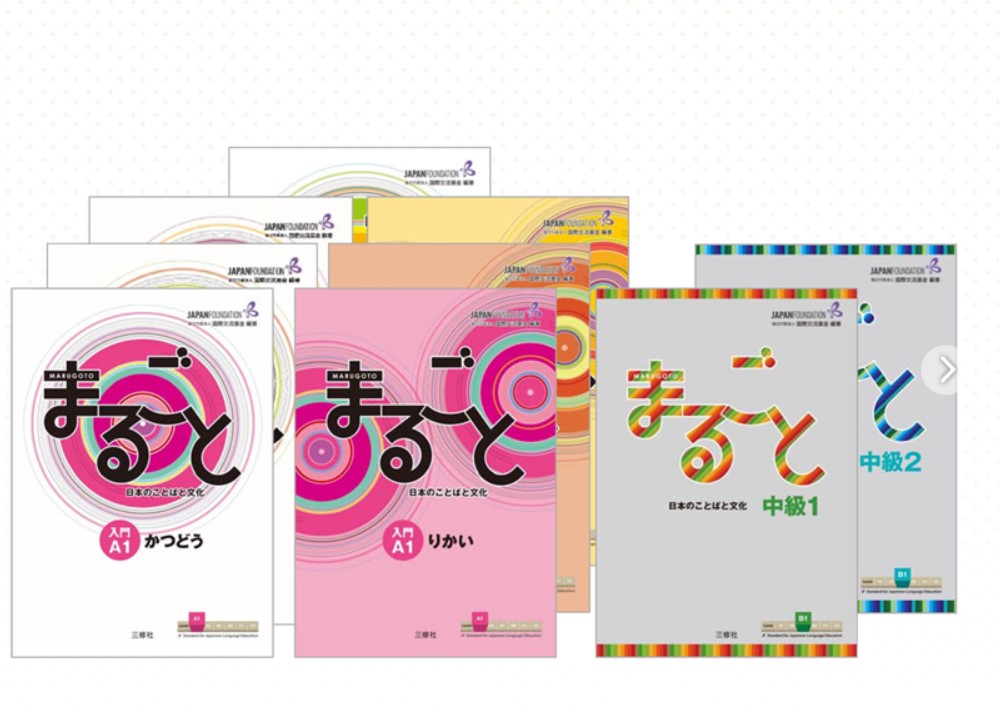 MARUGOTO
Marugoto is a Japanese language textbook series created by Japan Foundation (JF). There are A1(beginners)~B1 (intermediate) levels and based off of JF Standard Levels. The books are now available in e-book form and you can experience some of the course materials though JF Japanese e-learning portal, Minato. Marugoto focuses on authentic materials, colorful images, and building communication/speaking skills. The difference between Rikai and Katsudoo is that, Katsudoo focuses on developing communication abilities while Rikai focuses on the grammatical foundation of the Japanese language.
MARUGOTO words
A website that features the vocabulary and expressions used in Starter (A1), Elementary 1 and 2 (A2). You can use it as a dictionary to check the meaning of words, and to create My Lists for storing and organising vocabulary. You can also practise vocabulary by topic and by category. You can listen to recordings, which are also available for smartphones.
MARUGOTO plus
You can study Japanese language and culture following the topics of Marugoto. You can practise not just kanji and grammar, but also conversations while watching videos. In Lifestyle and Culture Corner you can see the lifestyles of Japanese people and people around the world through videos. Available for Starter (A1), Elementary 1 and 2 (A2). Also enabled for smartphone access.
Erin's Challenge!
Beginning Japanese-language course "Erin's Challenge! I Can Speak Japanese," starring Ellie Toyota and Kana Kurashina (aired on NHK World and available on DVD) is now on the Web!
irodori


Japan Foundation created a free textbook for people who are from outside Japan to learn basic Japanese communication skills that are needed for daily life and working in Japan.
Nihongo de care-navi
Japanese-English / English-Japanese dictionary with useful expressions in nursing and caretaking scenes for supporting your Japanese Language learning.
Japanese in Anime and manga
Japanese anime and manga are really popular with young people all over the world today. This is an e-learning website for those who want to learn Japanese from anime and manga. Users can study expression distinctive of characters with audio playback or words used in specific genre, such as LOVE, through quizzes. It's a fun way to learn Japanese!
Nihongo eな
NIHONGO eな Portal for Learning Japanese is a site dedicated to introducing all kinds of websites and online tools useful for studying Japanese!
Hiragana/Katakana/Kanji memory hint app
A free smartphone app for beginner learners. Learn Hiragana, Katakana, or Kanji the fun way with mnemonic devices! Available for iOS and Android on iTunes, Google Play, and Amazon.
Click here for information on Hiragana and Katakana.
Click here for information on the Kanji Memory Hint 1 app.
Click here for information on the Kanji Memory Hint 2 app.
Click here for information on the Kanji Memory Hint 3 app.
challenge with erin - japanese language test - app
Challenge with Erin app (either can be downloaded for Android or Iphone) can be used to study beginner-level vocabulary and expressions in an engaging way through card games, manga and quizzes, and it can also be used to check how much you were able to remember.
japan foundation Publications
Through its publications, the Japan Foundation provides information on not only its own programs, but also international exchange activities.
other teaching resources supported by japan foundation, los angeles grant
The Japan Foundation, Los Angeles have supported various types of Japanese language projects through our Japanese-Language Education Project Grant (more info). Here is the list of teaching resources that we have provided support:
learning resources by other organizations
(The following resources do not necessarily reflect the views and recommendations of the Japan Foundation. Suggestions for additional websites can be sent to jflaeducation@jflalc.org)
Reading Resources
Audio Lessons and Recordings
Writing/Typing
Games
Online Japanese Language Programs
Other