Learning resources
Below are educational resources for learners of Japanese. The first section features websites developed by the Japan Foundation. The second section is a list of websites developed by other organizations.
---
japan foundation e-learning resources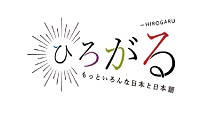 HIROGARU
"HIROGARU" is a site for learning different things about Japan and the Japanese language through your own interests. Engage with various aspects about Japan through reading or listening to information on 12 fascinating topics. Features audioclips, videos, vocabulary lists and quizzes.
minato
Learn Japanese anytime, anywhere with the JF Japanese e-Learning platform "Minato." The online courses offered are the Marugoto course (an integrated class about Japanese language and culture), the Hiragana/Katakana course (focusing on the written characters), and the Anime/Manga Japanese Language Course (fun for visual learners). While they are mainly 'self-study courses' that allow student to learn at their own pace, there are also 'tutor-supported courses' that provide assignment assistance, evaluations, and live lessons with teachers.
MARUGOTO
MARUGOTO (MARUGOTO Plus) is a website where users can learn about Japanese language and culture alongside the contents of Marugoto: Japanese Language and Culture, a textbook which uses the JF Standard as a basis. It's free and available to everyone, and features videos which prompt you to answer questions, among many other features.
Erin's Challenge!
Begining Japanese-language course "Erin's Challenge! I Can Speak Japanese," starring Ellie Toyota and Kana Kurashina (aired on NHK World and available on DVD) is now on the Web!
Nihongo de care-navi
Japanese-English / English-Japanese dictionary with useful expressions in nursing and caretaking scenes for supporting your Japanese Language learning.
Japanese in Anime and manga
Japanese anime and manga are really popular with young people all over the world today. This is an e-learning website for those who want to learn Japanese from anime and manga. Users can study expression distinctive of characters with audio playback or words used in specific genre, such as LOVE, through quizzes. It's a fun way to learn Japanese!
Nihongo eな
NIHONGO eな Portal for Learning Japanese is a site dedicated to introducing all kinds of websites and online tools useful for studying Japanese!
Hiragana/Katakana/Kanji memory hint app
A free smartphone app for beginner learners. Learn Hiragana, Katakana, or Kanji the fun way with mnemonic devices! Available for iOS and Android on iTunes, Google Play, and Amazon.
Click here for information on Hiragana and Katakana.
Click here for information on the Kanji Memory Hint 1 app.
*New* Click here for information on the Kanji Memory Hint 2 app.
Listen Together: The Songs of Japan
This is a site where you can search for and listen to Japanese songs that suit your interests and the level of your Japanese language ability. Lyrics subtitles are available on the pages where songs are played, and can be displayed in hiragana, katakana, or romaji. Even people who find Japanese kanji and the written characters difficult can still enjoy Japanese songs. Also, lyrics cards are available for download.
A free online course presented by the Japan Foundation and the Open University in Japan. This course is for beginners and uses a multimedia e-textbook, downloadable for free. Join the Facebook group and learn together with people from all over the world. The course opens and closes in 5 week "sessions" so keep checking back for the beginning of the next session.
Bookstore Information
We have put together a list of bookstores in the United States where you can purchase books and other Japanese media. If you are located near a store, you can visit them in person. Some also offer mailing services if there isn't a store nearby.
HQ Publications
Through its publications, the Japan Foundation provides information on not only its own programs, but also international exchange activities.
Wahoo
This is a publication developed by the Japan Foundation, Los Angeles. for learners of Japanese at the secondary level.
Other Publications
Instructional Kits for Movies by Junichi Suzuki
learning resources by other organizations
(The following resources do not necessarily reflect the views and recommendations of the Japan Foundation. Suggestions for additional websites can be sent to jflaeducation@jflalc.org)
Audio Lessons and Recordings
Reading
Writing/Typing
Games
Videos
Links Zip
Free website for learners with educational videos in sequential order. Also has guides for going to study in Japan.
FluentU.com
Free authentic Japanese videos with subtitles accompanied by definitions. Other material available for a subscription.
Other
Onomato Project
Cute illustrations and quizzes for onomonopoetic expressions.

OJAD: Online Japanese Accent Database
"Word search" allows you to find the pronunciation of a word and "Prosody Tutor Suzuki-kun" maps the pitch accents of sentences (Use it to practice speeches).

Yookoso! Online Learning Center
Free activities, quizzes, and listening samples from Yookoso. Click "Online Learning Center" at the left of the page once you enter.

Web Japan
Source for Japanese culture (English).

Nippon.com
Source for Japanese culture and news (English, Japanese).

At Home in Japan
A tutorial about studying abroad in Japan.