music mondays:
Cheer up with "Virtual" Concert
Date & Time:
Every Monday
12:30pm (PDT) (25 min)*
We want to bring some cheer to your lives by music!
JFLA will be presenting live music performances via JFLA Facebook LIVE! Every Monday at 12:30pm, talented performers will play their repertoire dedicated specially to you. Just go to JFLA's Facebook page (www.facebook.com/JFLALC).
Let's start a new week with some uplifting music at home!
You don't need to have a Facebook account. Click the link above. The live video will show up on the main page.
If you miss the video, you can still find it on our FaceBook or our YouTube channel. (Click here)
performers
September 14: Hiroe sekine & RUmi Inoue
Hiroe Sekine
Jazz Pianist, Vocalist, Composer, Arranger. A graduate of University of Sourthern California (USC) Thornton School of Music (Jazz Studies), Hiroe is a jazz pianist, vocalist, composer and arranger. She was invited to play with her own group at the highly prestigious Jazz Concert Series at Los Angeles County Museum of Art (LACMA) for three years, with the entire two-hour performances of 2016 and 2019 and her interviews broadcast on the nation-wide jazz station KJZZ 88.1FM. She has four CD albums including a release by Sony Music and her music is constantly played by radio stations. Her composition Nippon Barre won the first place for the International Songwriting Competition in the jazz category in 2017. https://www.facebook.com/Hiroe-Sekine-1279280035450518
Rumi Inoue
Born in Kyoto, Japan, Rumi is a jazz flutist and composer and is actively engaged in performing and recording in the Los Angeles area. At a young age Rumi took first place in the classical flute ensemble category at the Kobe Flute Convention Competitions in Japan. Rumi pursued her classical flute studies at the University of Music and Performing Arts in Vienna (Austria). She graduated with a Diplom (the Austrian equivalent of a bachelor's degree) in classical flute performance. She subsequently earned her Master's Degree from CSU Los Angeles in Afro-Latin Music with a focus on Flute Performance. http://www.rumiflute.com
You can watch their performance for Music Monday (September 14) on YouTube (Click here).
September 21: gary MATSUMOTO
Pianist and educator Gary Matsumoto has been a mainstay in the Southern California music scene for over two decades. As a regular touring musician, he has shared the stage with such notable names as George Benson, Haley Reinhart, Gordon Goodwin, and Macy Gray. Currently, he can be seen nationally with Grammy Award winning vocalist Steve Tyrell. As an educator, Matsumoto has taught nationally recognized and award winning students in programs including Young Arts, Grammy Band, and Los Angeles' Music Center Spotlight. He is on faculty at UC Riverside, El Camino College, and Los Angeles College of Music.
You can watch his performance for Music Monday (September 21) on YouTube (Click here).
September 28: kai kurosawa
Kai Kurosawa picked up the electric bass at the age of fifteen. Today his primary axe is Kūbo (aka the Aircraft Carrier); a custom 15-string instrument which he co-developed with renowned luthiers Michael & Daniel Tobias (MTD). Kai self-taught and self-created fresh new cutting edge musical techniques for this unique instrument. Widely considered as truly one of a kind player, he is frequently invited to teach seminars and clinics in the United States, Europe, and Asia. He is consistently busy working with various bands and creative projects; genres include jazz, progressive metal, rock, pop, and electronic music. When not on tour, he works as a producer/programmer and gives online lessons. Kai currently resides in Los Angeles.
https://www.youtube.com/kaikurosawa
October 5: Priscilla Ahn
Since her 2008 debut LP, A Good Day, for EMI's Blue Note Records, and its heart-resonant breakout hit, "Dream," Ahn's lyrical, original worlds of innocence and melancholy have had a delicate, but profound impact. In 2014, this gifted artist released her electro-pop-infused album, This is Where We Are.
Ahn has made her international presence through Oscar-nominated 2014 Studio Ghibli film, "When Marnie Was There," which led to her album, Just Know That I Love You, written and recorded at the Ghibli producers' request and based on the film and its children's book inspiration. ("That was a joy to work on," says Ahn. "I was almost writing songs about myself again.")
Ahn's latest project, La La La is an album for young children. Long in the planning, the spark that brought La La La to fruition came when Ahn and her husband, actor Michael Weston, welcomed the birth of their son in November 2015.
Growing up in Pennsylvania, Ahn listened to Neil Young, the Beatles, Pink Floyd and other music her dad enjoyed listening to. Ahn later found personal resonance in female artists Ani DiFranco, Jewel, Sarah McLachlan, and Feist, and after high school, Ahn discovered jazz, and in particular, jazz legend Chet Baker.
In addition to Ahn's appearances on late night national TV shows and her live performance of "Dream" on ABC's "Dancing with the Stars," her songs have enhanced numerous TV shows and films. www.priscillaahn.com

October 19: Yumi Torimatsu (Shino bue & Shamisen)
October 26: Ark Sano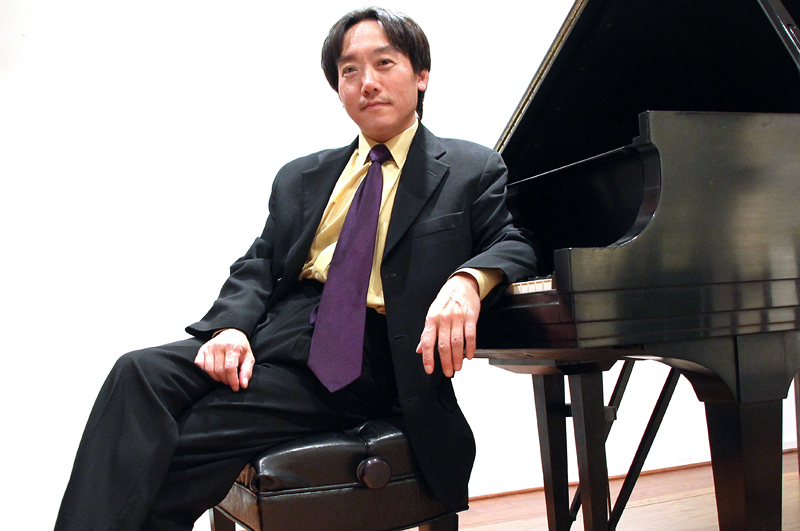 Ark Sano has appeared as a jazz pianist in numerous albums including his two leader albums and four CDs with legendary group Black/Note from prestigious labels such as Columbia and Impulse. While he has appeared on live TV, radio and online broadcasting shows internationally, Ark's abundant performing experience also extends to major Jazz festivals such as North Sea, JVC, Montreal, Monterey and Victoria.
He graduated from Berklee College of Music with the honor of Summa Cum Laude and is the finalist of Thelonious Monk International Jazz Piano Competition in 1989. His musical activity expands to performing with his group, as well as in the style of solo piano, both classical and jazz music in live shows and concerts. He is also composing/arranging for various group and ensemble including Japan America Chamber Ensemble, for which he serves as the music director. Besides being the conductor of the ensemble, he is the assistant conductor of Palisades Symphony and Symphony 47 Orchestra. www.arksano.com
**
past performers
April 20: Mike Penny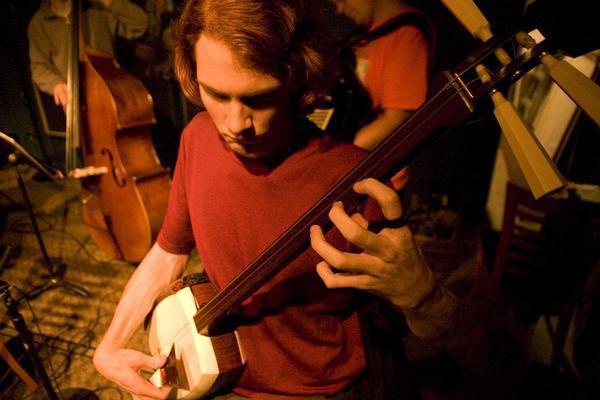 Mike Penny has received numerous awards for his innovative compositions and performances using the Tsugaru Shamisen. In 2007, he received the Japan Foundation's Uchida Fellowship, which allowed him to study the instrument in Japan with Tokyo's highly respected Tsugaru shamisen sensei Fukushi Toyoaki. Mike has given hundreds of public performances and continues to perform regularly as a solo artist and in various groups. He has become known through his many viral video performances on YouTube, and has gained a following for his unprecedented style of shamisen playing which combines traditional and extended techniques in a variety of musical contexts including jazz, Balkan folk, Western classical, and popular music in a fusion of both east and west, past and future. https://themikepennyorchestra.bandcamp.com
You can watch his performance for Music Monday (April 20) on YouTube (Click here).
April 27: Eien Hunter-Ishikawa
Eien Hunter-Ishikawa is a musician, educator, and composer specializing in taiko, shinobue, and percussion. Recognized for his musicianship and versatility, he integrates his background of jazz, Western percussion, and traditional Japanese music to create an original and inventive approach to his teaching and performance. Eien has collaborated with many pioneers of innovative music including the Robert Hohner Percussion Ensemble, Kenny Endo, On Ensemble, John Kaizan Neptune, Alcvin Ryuzen Ramos, Colleen Lanki, TaikoArts Midwest, Naomi Sato, Vancouver Intercultural Orchestra, Zenshin Daiko, Ho Etsu Taiko, Makoto Taiko, and Enso Daiko. After receiving early training from Saburo Mochizuki of the renowned Tokyo ensemble Sukeroku Daiko, Eien earned his Bachelor of Music Education at Central Michigan University and his Master of Music Performance at University of Hawaii at Manoa. He is a passionate advocate of Edo Bayashi and Kotobuki Jishi (the traditional festival music and lion dance of Tokyo) and continues his in-depth study under Wakayama Shachu's Kyosuke Suzuki, with kind support from Miyamoto Unosuke Shoten. Eien is an in-demand instructor and frequently presents workshops and lessons to various groups around the country. His website's many articles, instructional videos, and online lessons are utilized by students worldwide. When not on the road, Eien makes beer, bread, natto, kimchi, miso, hot sauce, and other culinary pursuits at his home in Portland, Oregon. Recipes are featured on his blog, along with musician interviews and other eccentricities. www.eienhunterishikawa.com
You can watch his performance for Music Monday (April 27) on YouTube (Click here).
May 4: Saeko Kujiraoka
Saeko Kujiraoka began studying the Ikuta technique of Koto playing in Tokyo, Japan. She received an advanced degree in Koto, Sangen, and classical singing from the Michio Miyagi School of Koto in Japan. She teaches private Koto lessons in the Los Angeles area and performs at the colleges, museums and various receptions. She is proactively involved in various collaborations with harp, orchestra, jazz & Bossa Nova groups, etc. 2019 New Year's Day's Rose Parade in Pasadena CA, Saeko played the Koto on top of the float of a Japanese garden by Sierra Madre Rose Float Association. www.saekokoto.com
You can watch her performance for Music Monday (May 4) on YouTube (Click here).
May 11: Shawnee Schroeder
When Shawn was first introduced to the shakuhachi , when he was a very young teenager from his father that used a wooden shakuhachi for his yoga practice . Shawn became very interested in the instrument and begin to listen to shakuhachi recordings he found in the world music section at the record store . In his early adulthood , Shawn became serious and begin his study around 2004 in Los Angeles. With sensei Kaoru Kakizakai , and for the past 10 years he has been traveling back and forth from the United States to Japan to further his study of traditional honkyoku/sankyoku, and become Shihan, through the School Of Kokusai Shakuhachi Kenshukan (International Study Group) As well he has studied with Tozan teacher Bill Shozan. He also has a passion for making Shakuhachi both jiari and jinashi Shakuhachi , his shakuhachi Making name is ChikuShin , made at his workshop in The mountain valleys of Santa Susana California. https://shakuhachi.us
You can watch his performance for Music Monday (May 11) on YouTube (Click here).
May 18: Takako uemurA (Jazz vocal) & Hiro Morozumi (Piano)
Jazz vocalist Takako brings warm, happy and nostalgic sound to you.
She creates jazz standards and old Japanese folk songs to relive and tell a story. Takako was born and raised on the Japanese island of Hokkaido. Her singing career started on this island and continued at the Yamaha Music Academy in Sapporo. Later, she discovered the art of jazz transitioning from the world of Japanese pop songs to the universal language of jazz standards. Since coming to Los Angeles, Takako has performed on a variety of studio recording projects and live performances. She has worked with some of the finest musicians in the world such as Russell Ferrante, Tamir Hendelman, Otamaro Ruis, Tony Dumas, Ralph Penland, Alex Cline and Peter Erskine among others to bring audiences a wonderful and unique sound that evokes a nostalgic blend of exotic worldliness. Takako's debut CD " Common Ground " was released on February 2010 produced by world renowned drummer Peter Erskine.
Having studied under scholarship in the renowned University of North Texas jazz program, Hiro has won many awards including the 3rd place in the Montreux Jazz Festival piano competition, Henry Mancini Institute scholarship, Down Beat magazine Best Extended-Composition award, and Keyboard Magazine "Unsigned Artist of the Month" award. He has worked on stage with artists such as Duke Ellington Orchestra, Tommy Dorsey Orchestra, Tommy Campbell, Paul Jackson, Kana Uemura and Maki Oguro. He has released two solo albums and produces background music for the Japanese Seven Eleven chain.
You can watch their performance for Music Monday (May 18) on YouTube (Click here).
June 1: David Neptune
David Neptune is a documentary filmmaker and musician living in Los Angeles. Born and raised in Japan, David comes from a background in Japanese music thanks to playing percussion in concerts with his musician father John Kaizan Neptune. He moved to the US in 2000 and later started directing new media videos like What Kind of Asian Are You? with 10 million views on YouTube and But We're Speaking Japanese with 40 million views on facebook. He transitioned into making documentary films and in 2019 completed his first documentary feature film Words Can't Go There about his father and his life of music. It premiered at Warsaw International Film Festival and went on to play at Hawaii International Film Festival. While currently story producing an episode of Marvel's 616 docuseries for Disney, David has been writing songs during these challenging times and hoping to play music for a live audience again soon.
You can watch his performance for Music Monday (June 1) on YouTube (Click here).
June 8: Ken Koshio

Ken Koshio was born in Nagoya, Japan. Since 1998, he's been active as a singer and songwriter in the United States. After being active in Los Angeles for 7 years as a folk rock musician, the experiences of 9-11 made him take his musical journey all across the United States through his Thousand Cranes Tour in 2002, which he brought 10,000 origami cranes that he received while traveling through LA to NY on old route 66. He moved to Phoenix in 2004, where he experienced his first time beating the taiko drums. Since then, he has been actively involved in Japanese arts and culture and holds classes in his dojo (studio). He spends time going around schools in Arizona to spread his love for Japanese arts and crafts to young students. Ken continues to challenge musical genres through collaborating with Native American artists and receiving a teaching certification for Hiroshima Jidaiko (Indigenous Taiko drums) from The Hiroshima Preservation Society. He has received training from Mr. Munakata, who is a survivor of the Hiroshima bombing and would like to continue his legacy. www.kenkoshio.com
You can watch his performance for Music Monday (June 8) on YouTube (Click here).


June 15: Sayaka Alessandroni
Sayaka Alessandroni is a singer-songwriter who is currently a 3rd year student at the Berklee College of Music on a full tuition scholarship as a songwriting major. She was born and raised in Los Angeles, California, and she is of Japanese and Italian descent. Sayaka has always loved music but never studied seriously until 4 years ago when she began taking piano classes and joined the choir at her high school. Her debut EP was released on all platforms in the summer of 2018, consisting of songs written when she was between the ages of 16-18. The EP was recorded live in a studio, under the genre of Neo soul/R&B. Two years ago, she was personally selected by Alicia Keys out of thousands of contestants to be on her team for The Voice on Snapchat, and wound up making it all the way to the final round. www.instagram.com/idksayaka
You can watch her performance for Music Monday (June 15) on YouTube (Click here).
June 22: Makiko Hirata
An international pianist and recording artist, Makiko Hirata is "Dr. Pianist," on a mission to promote music and musicians as healing agents. In addition to her performances, lectures, media appearances and workshops, she is currently authoring her first book "Why Piano Now?" Based on her own career and practice, her doctoral dissertation, and neuroscience, her book introduces communal experience of music as innately and essentially human. It presents music making as a way to enhance our sense of happiness, well-being and humanity. After spending her childhood in Japan and Hong Kong, Dr. Pianist's career started while she was still a student at The Juilliard School's Pre-College Division. She has performed in North and South America, her native Japan and Europe, and has released six solo albums and four collaborative albums. She celebrates her twentieth annual recital tour in Japan, this summer. She attained her Doctor of Musical Arts degree from Rice University in 2017. As a consultant to Houston Methodist Hospital's Center for Performing Arts Medicine, she collaborates with neuroscientists to quantify the benefit of music. She is a US-Japan Leadership Program fellow. http://musicalmakiko.com/en/
You can watch her performance for Music Monday (June 22) on YouTube (Click here).
June 29: LAPRETE, formerly known as Aidan James
Aidan James Laprete Powell was born and raised in Honolulu, Hawaii and moved to Los Angeles in 2016. Now rebranded as Laprete, this innovative 18 year old artist brings elements of R&B and ambient music to alt-pop songs but also produces all genres of music. He first achieved fame at the age of 8 through his cover of Train's "Hey Soul Sister" on YouTube, which he successfully blended classic ukulele with pop music. He debuted with "Live Again" at the age of 13 and released his follow up full-length album, "Echoes" a year later.
Laprete has expanded his career outside of Hawaii through "ABC News", "HBO", "Hawaii Five-0", and "Good Morning America". These experiences lead him to perform at famous venues such as Whisky A Go Go, House of Blues Voodoo Room, Hotel Cafe, and many more. He has been the opening act for Jack Johnson, Lisa Loeb, Michael Bolton, and Grammy award-winning band, Train.
Laprete will debut his EP from his latest project late summer 2020 and his first single, "Ina" showcases a new direction in his music. Laprete has been a featured artist at BMI's exclusive artist showcase in Los Angeles and has been kept busy as a much sought after producer for other established artists such as Matisyahu, Chosen Jacobs, and Saving Forever as well as many emerging young artists. Laprete continues to push his artistry and production to a place well beyond his years. https://www.lapretemusic.com
You can watch his performance for Music Monday (June 29) on YouTube (Click here).
july 6: Nori tani and friends
Flute/ saxophone player and producer. Born in Tokyo, studied classical flute from age 9 and started playing alto sax during high school when he taught himself Jazz. He became a studio and back up musician for many famous singers in Japan during his college years. He came to Los Angeles in 1980 where he studied flute with Janet Ferguson (LA Philharmonic principal), James Newton and Jim Walker. He became friends and played with jazz legends including Ray Brown, Gene Harris, Sam Most, Peter Erskine, Hubert Laws and many other great players. As a producer, he produced many major TV shows and albums for Yumi Matsutoya, Hiroko Williams, Love Notes (Hiro Kawashima and Maki Inouye). He also produced music videos for Miliyah Kato, Kylee, SHAZNA, Shoko Suzuki, Yuji Oda and many others. www.noritani.com
Nori will be joined by Hiro Morozumi (Piano), Drew Waters (Bass), and Takako Uemura (Vocals).

You can watch his performance for Music Monday on YouTube (Click here).
july 13: Goh Kurosawa

BICULTURAL MUSIC SAMURAI. Residing in Los Angeles and travelling the world from Japan, GOH (Goh Kurosawa) is a musician armed with Honey Beast (his guitar), Lucky8 (his amp), fresh original songs, electrifying soundscapes, and stunning arrangements of familiar global melodies. www.ComposeLife.com
You can watch his performance for Music Monday on YouTube (Click here).


July 20: kenny endo
Taiko artist, Kenny Endo explores new possibilities for the ancient Japanese taiko. Starting in 1975 with Kinnara Taiko and San Francisco Taiko Dojo, Kenny later spent ten years in Japan working with Osuwa Daiko and O Edo Sukeroku Taiko. He received his natori in hogaku hayashi from the Mochizuki school and studied Edo Bayashi in the Wakayama style. He is a performer, composer, and instructor based in Honolulu where he is artistic director of the Taiko Center of the Pacific. Kenny regularly performs original music with his ensemble as well as through collaborations with artists from around the world. Kenny is proud to perform on taiko provided courtesy of Miyamoto Unosuke Shoten. Kenny will perform with members of Taiko Center of the Pacific. www.kennyendo.com
You can watch his performance for Music Monday on YouTube (Click here).
July 27: Yusuke Morita (LIVE from JAPAN starting at 6pm (PDT))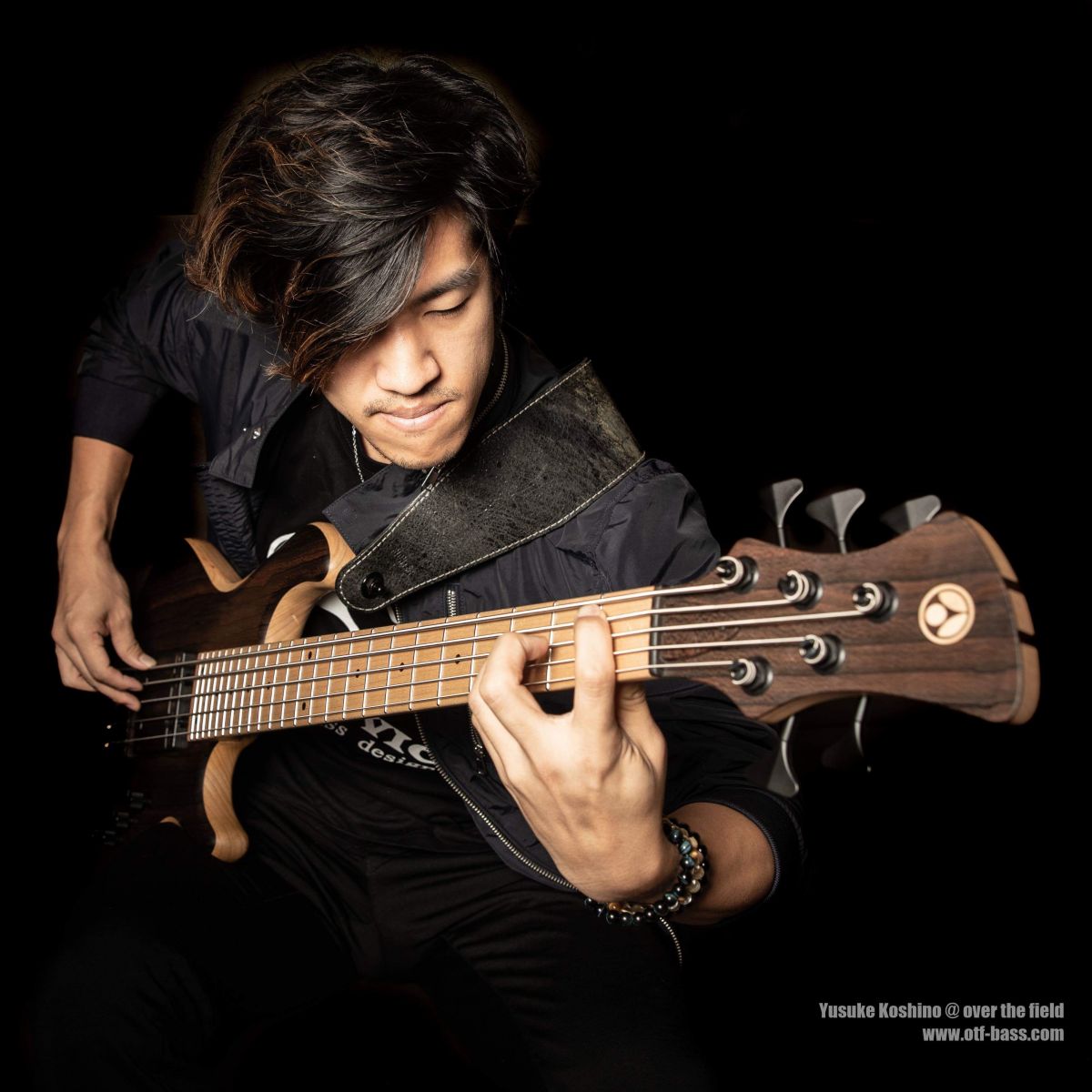 Bass player / Composer / Arranger / Music director. Born in 1988. Yusuke had toured the US as a member of ai kuwabara trio project in 2013. 2nd album "THE SIXTH SENSE" won the JAZZ JAPAN AWARD 2013 new star award. Yusuke also collaborated with many other artists as an arranger and a music director, he also toured Europe countries and developed his own music from the perspective of composition. Yusuke's solo project called "CHEEZNESS" shows you a large jazz ensemble to electronic music with modern 6 strings bass solo approach. Yusuke plays Adamovic basses and Markbass. Instagram @cheezness
You can watch his performance for Music Monday (July 27) on YouTube (Click here).
august 3: ryo natoyama (LIVE from JAPAN starting at 6pm (PDT)
Bringing a breath of fresh air to the Japanese Ukulele scene, Ryo Natoyama not only is an amazing Ukulele player but he also handcrafts all of his Ukuleles. Born in 1993, he started playing the Ukulele after his family bought him one when they went to Hawaii during his 6th grade summer vacation. By the time he was in middle school, he crafted his own Ukulele. When he was 14, he became an opening act for Bruce Shimabukuro, Jody Kamisato, and other Hawaiian artists and appeared on television broadcasts. He also appeared on Jake Shimabukuro's Japan Tour and in 2015, he released his 4th album called, "UKULELE SPLASH" and also a Christmas album called, "UKULELE Merry Christmas!". Both albums were nominated for the 39th Na Hoku Hanohano Awards (Hawaii's equivalent to the Grammy Awards) and he became the youngest Japanese artist to win with "UKULELE SPLASH". He made his major label debut with "Made in Japan, To the World." In July 2016. He has continued to be active in the music scene and has also performed in The United States, England, Italy, Australia, Hong Kong, Thailand, Taiwan, China, and Canada. http://ryonatoyama.com
You can watch his performance for Music Monday (August 3) on YouTube (Click here).
august 10: kyle abbott & Su Bunjamin
Kyle Abbott has dedicated over 14 years to playing and building shamisen. He is the author of the world's first authoritative shamisen building/playing manual, 'Shamisen of Japan', and is the founder of Bachido (www.bachido.com), the world's first international shamisen community. Featuring hundreds of hours of educational resources, Kyle has spearheaded a global push to make shamisen instruction accessible for everyone.
Kyle has led international instructional camps (Japan, Berlin and California), and has competed in Japan's National Tsugaru Shamisen tournaments. In 2019, he received the Judge's Special Award in the highest division at Hirosaki World Tsugaru Shamisen Tournament.
In 2015, Kyle assisted in the animated movie 'Kubo and the Two Strings'. The animators of the film wanted to see how shamisen was played live, so the executive producers invited Kyle to their studio, where they filmed him play shamisen for the animators to record and observe. http://threestringkyle.com
Su Bunjamin is the driving force of Germany's newly emerged Tsugaru Shamisen scene. With her classical musical background in violin and piano, she fell deeply in love with the dynamic and thrilling sounds of Tsugaru Shamisen and is dedicated to spread her passion through performing and teaching. She is the co-founder and leader of Germany's first and only Shamisen association that pursues a proactive approach to introducing the Shamisen and Japanese culture to a broader audience.
You can watch their performance for Music Monday (August 10) on YouTube (Click here).
august 17: masumi
"MASUMI is a child of both Japan and the US. She was born in Palos Verdes, but then moved to Tokyo, New York, Washington DC, and finally Dallas – where she began singing in local restaurants and cafes, just her and her guitar. Fast forward to 2011, March 11th the devastating Tohoku earthquake shakes the ground of Japan. The experience inspires MASUMI to take a leave from University (International Christian University) and pursue her Singer/songwriter career in the US. MASUMI graduated from the Los Angeles College of Music (LACM). Since then, the songbird has toured internationally in Sweden, NY, Italy, Tokyo; she has collaborated with amazing artists such as Dorian Holly (Michael Jackson), JJ Blaire (Grammy Award-winning album), Triston Boston (Grammy-nominated producer), Nash Overstreet (Hot Chelle Rae), to name a few. She'd been blessed with exciting opportunities like opening for Moby, working with EA Games, YAMAHA, and Youth Home organizations. Music has brought her many opportunities. In 2019, further success found her, as she was approached to be the star of her first film, "Yakuza Princess". The action thriller was shot over three months in Brazil, under the direction of Vicente Amorim. More exciting, the film will also feature her original song "Run Baby, Run", allowing her to remain true to her musical roots while expanding her artistry to acting. The movie is set to be released in 2020, all over the world. A lot of things are in motion, but MASUMI's goal remains the same: to inspire ordinary people to pursue extraordinary dreams." www.instagram.com/masumi.music
You can watch her performance for Music Monday (August 17) on YouTube (Click here).
august 24: Kozue Matsumoto & Patrick Shiroishi
Kozue Matsumoto
Born and raised in the Tohoku area in Japan and having lived in Tokyo as well, Kozue is now based in the Los Angeles area. She has played the koto since she was three years old under Ikuta-ryu Miyagi-kai and holds a semi-master title. She has also playPaed the shamisen and the shinobue since she was small. In North America, she has been collaborating with various musicians and movement, visual, installation, and other artists. While being a Japanese music ensemble instructor at California Institute of the Arts, she has been invited as a guest lecturer by schools including, University of California, Santa Cruz, Bakersfield College and MiraCosta College. She also travels throughout the USA for performances, lectures, master classes and workshops.
https://kotosounds.com
Patrick Shiroishi is a Japanese-American multi-instrumentalist & composer based in Los Angeles.
https://www.patrickshiroishi.com

You can watch their performance for Music Monday (August 24) on YouTube (Click here).
august 31: toshi yanagi
Toshi currently holds 18 years of residence as the in-house guitarist on ABC's "Jimmy Kimmel Live." He is originally from Kawasaki, Japan, and started playing piano at the age of 4, violin at 5, then joined the Tokyo Junior Philharmonic Orchestra when he was 11. After completing his degree at Musicians Institute in Hollywood in 80's, his session work took off immediately. He has toured/recorded with Men At Work/Colin Hay, and was an essential tour member for Eikichi Yazawa (A king of Japanese Rock) for 10 years. On top of that, he has played with such acts as David Lee Roth and Bill Withers, James Brown, Earth Wind & Fire, Billy Gibbons, Boz Scaggs, Buddy Guy, Todd Rundgren, Hall & Oates, George Benson, Chaka Khan, Jackson Brown and more. Currently, he is the leading force of Van Halen's tribute band, Brown M&M's, and online based band, Non Touch Nation. https://www.facebook.com/toshimusic
You can watch his performance for Music Monday (August 31) on YouTube (Click here).