February, 2015: Breeze Issue #88
A Free Monthly E-Newsletter for Friends of Japan & Teachers of Japanese
Japanese Language Education Update #15: Not-to-be-missed opportunities
by Amanda Rollins, Japanese Language Program Coordinator
At any given time, there are plenty of opportunities for students and teachers of the Japanese language. This month, three deadlines for amazing programs are fast approaching.
The National Japanese Exam registration period closes on February 17. The American Association of Teachers of Japanese (AATJ) developed this exam for middle school, high school, and college students to test their Japanese level using a proficiency-based model. That means that students will definitely not know every single thing on the test – and that's okay! It's a chance for students to take a nation-wide test without the usual feelings of pressure and fear of failure. Results are shared only with the teacher so that teachers can see their students' weak points and award their strengths with certificates.
For college students majoring in Japanese Language or Studies, the 2015 MEXT Japanese Studies Scholarship applications are available online and due on February 27. Successful applicants spend one year in Japan studying at a university. Apply through your closest Japan consulate: find a list right here.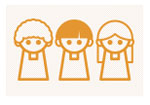 March 13 is the deadline for the Hakuho Foundation's 7th Japan Experience Program for Overseas Children. If your students are between the ages of 12 and 16, the Hakuho Foundation could invite your class on a visit to Japan to experience cultural and social interactions with peers. Don't miss your chance to apply!