October, 2012: Breeze Issue #60

A Free E-Newsletter for Friends of Japan & Teachers of Japanese
Greeting From The Director
After a long hot and dry summer, autumn has officially arrived in Los Angeles. For the start of Geijutsu no Aki (Season for the Arts), we welcomed Mr. Atsushi Ogata, writer/director of the film titled "Cast Me If You Can" to show his film during our first JAPANEMA Matinee in October. Our Auditorium was full of guests who came to watch the film, which was followed by an exciting Q&A session with the director. We also successfully organized the first Sushi Making Workshop in our language room and this event was also filled to capacity. We will have another chance to welcome local school children to participate in our documentary screening and Kite Making Workshop. Please consider our Information Center as your gateway to Japanese arts and culture this fall.

Misako Ito, Director
---
October JAPANEMA Schedule

10/10 "Can You See Our Lights? First Festival After the Tsunami"
10/17 "Fukushima Hula Girls"
10/24 "Setting Sail From Ruins"

10/17: "Million Dollar Smash and Grab*"
10/31: "The Guys Who Put Money on Me*"
*Directed by Seijun Suzuki, Nikkatsu
---
FY 2013-2014 Program Guidelines Available!
We offer grant programs for Arts & Culture (for the 13 states west of the Rocky Mountains) and Japanese Language Education (all 50 states). If you are interesting in applying, please visit the grants page on our below to find out more information about the programs we offer. Please also make sure to view the grant programs available on our headquarter's website.
JFLA Grant Programs
Program Guidelines (Redirects to JF Headquarters Website)
---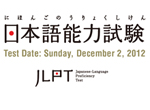 2012 Japanese Language Proficiency Test: December 2nd
The 2012 JLPT will be held on Sunday, December 2nd in 13 cities nation wide (Registration ended on October 2nd). For those who registered, we will be mailing out vouchers and vital information sheets in early November so you should receive them before the test. If you do not receive them, you will be able to print out the same information from your account on the registration site. Please make sure your address is correct and if you want your results sent to a different address, please login after the test and update your info at that time. There is less than two months remaining before the big day so make sure you all study hard!
---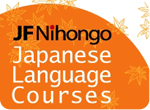 Limited Seats Available for Mastering Kana!
Mastering Kana is an introductory course on the two basic phonetic character sets of Japanese (Kana)—Katakana and Hiragana—as well as basic expressions and greetings. The course will be held at two locations, Miracle Mile (Every Thursday 10/11-11/8 from 7:00pm) and Little Tokyo (Every Saturday 10/13-11/10 from 10:00am). Please register soon if you are want to start learning Japanese.
---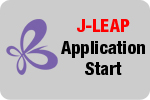 2013 J-LEAP Application Has Begun
The Japan Foundation is now accepting applications from host schools for the 2013 Japanese Language Education Assistants Program. If you are interested in inviting a Native Japanese Teaching Assistant to your school next year, please visit the link below for more information.
---
Nikkatsu at 100: Visions and Voices
Friday, October 26 to Sunday, October 28
University of Southern California, University Park Campus
Norris Cinema Theatre/Frank Sinatra Hall
RSVP Required
---
Hawaii International Film Festival
October 11-21, 2012
Presented by Halekulani
Regal Dole Cannery Stadium 18 Theatres & Imax and Hawaii Theatre
---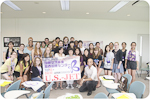 2012 JET Memorial Invitation Program Report Part 3: Japan Bound!
As we sat on the plane waiting on the runway to depart Los Angeles International Airport, the captain suddenly announced through the intercom that our flight was being delayed for up to an hour. I became a bit concerned because we had roughly two hours to make our connecting flight to Osaka once we landed in San Francisco and with an hour delay we would be cutting it pretty close. As some of the participations sitting near me dozed off, I tried to put my worries in the back of my mind and tried to relax.
---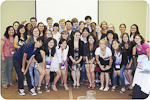 2012 JET Memorial Invitation Program: Participant Essays Part 2
This is the first part of an eight part series that will highlight the experiences of 32 participants of the 2012 JET Memorial Invitational Program. Through this program, participants travelled to Japan in July of 2012 for a two week study tour of the Tohoku area, focusing on the cities of Rikuzentakata and Ishonomaki. These were the cities that Montgomery Dickson and Taylor Anderson were assigned to during their tenure as JET Assistant English Teachers. Sadly, they lost their lives during the Great East Japan Earthquake and Tsunami in March, 2011 and this program was created to commemorate their work. Participants took part in exchanges with local elementary, and high school students as well as local community members with the purpose of fostering friendship and goodwill between both countries. This month, we will be featuring the essays of the following participants:
---
New Information Center Acquisitions
Below are lists of new materials we received in our information center. They are divided into three categories so make sure to check each list for the new items we have available.