The Japan Foundation, Los Angeles Presents
Music In Motion

Date:
Saturday, August 27 @4PM (Program Begins)
Venue:
JACCC Noguchi Plaza
(244 S. San Pedro St., Los Angeles, CA 90012)
Admission: FREE
Renowned shakuhachi player John Kaizan Neptune and artist Tomoko Suzuki travel from Japan to perform live in concert at the JACCC plaza in Little Tokyo. They will be joined by LA musicians David Neptune, Christophe Ambrosino, Matty Moose, Andre Vleisides, Gregoire Thiry and Spencer Hinkle on an eclectic mix of drums, piano, guitar, bass, handpan and John's own invention, the takeda drum. The band will perform John's original compositions with a jazz, Japanese, and world fusion flavor as well as traditional Japanese music, with the beautiful visual of live Japanese painting by artist Tomoko Suzuki.
Musicians:
John Kaizan Neptune - Shakuhachi
John is widely acknowledged to be among the top masters of the shakuhachi or Japanese bamboo flute. Well-known in Japan, this California native is also an accomplished jazz artist and composer who has gained respect in both the East and West for his versatile and technically sophisticated melting pot of sounds. Web: http://jneptune.com/
Christophe Ambrosino - Guitar, Gregoire Thiry - Handpan and percussion, Matty Moose - Drums
Spencer Hinkle - Bass, David Neptune - Handpan and Takeda, Andre Vleisides - Keys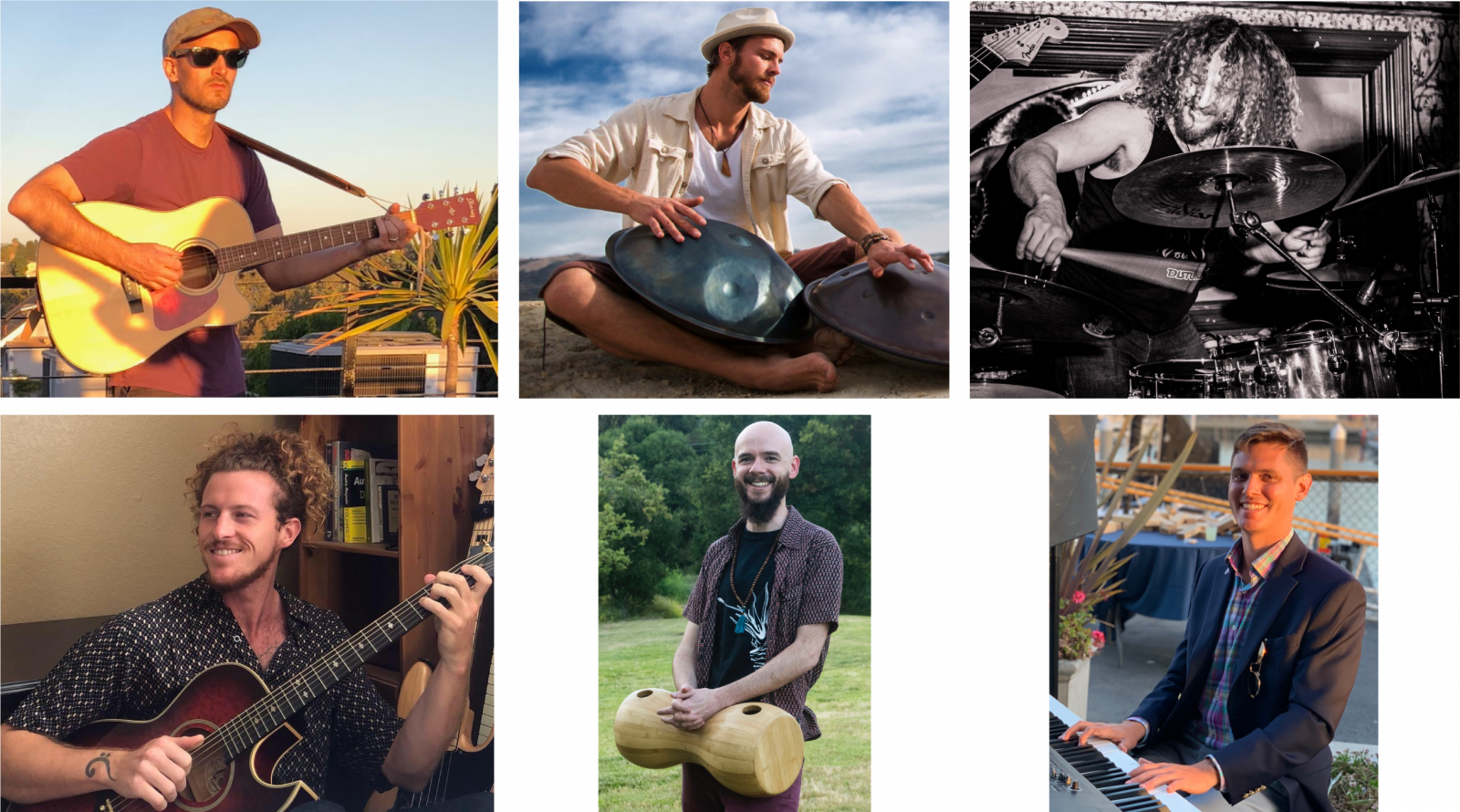 Performance Artist:
Tomoko Suzuki
Born in Kanagawa-pref. in Japan, Tomoko studied at the Queensland College of Art in Australia. She was influenced by contemporary art and abstract painting during her time there. She created many works with elements of calligraphy and painting, particularly pursuing the beauty of lines. Tomoko has been an active performance artist and has held exhibitions at the National Museum of Tokyo and Kyoto as well as in Europe, the US and Middle East.