Secrets Revealed: Safety and Accuracy of Japan's Railways & Travel Attractions in Eastern Japan
Date:
Tuesday, November 14 @7PM 
(Doors Open & Cocktail Time From 6:30PM)
 
Venue: 
JAPAN HOUSE Los Angeles
Ovation Hollywood (6801 Hollywood Blvd., Level 5, Los Angeles, CA 90028)
 
Admission: FREE
*Registration Required
Click HERE to register
People who travel to Japan are always surprised to find that trains arrive and depart on time, never more than a minute apart, and that trains stop exactly where passengers are waiting to board on the platform. Not only are visitors impressed by the timeliness and safety of local trains, but also the famous bullet trains. Operating daily at speeds of up to 200 mph, bullet trains (Shinkansen) have never had a major accident and are among the safest trains in the world.
 
Two active train operators of JR East will share the secrets of safety and accuracy of train operations live from Japan via Zoom. This lecture will show how the drivers at the forefront of train operations are trained and how their craftsmanship ensures train safety and accuracy.
 
Only participants will be shown their secret tools and train simulators necessary for safe train operation, and the presentation will also include a fun live broadcast from the platform.
 
In the second half of the lecture, a travel expert from JNTO (Japan National Tourism Organization), Ms. Kay Allen, will explain the sights and attractions of eastern Japan in the coming season. If you are considering a trip to Japan this winter, this is something you shouldn't miss!
 
Last but not least, you will also be able to taste and sample Eastern Japanese sake and seafood dishes!

Lecturers:
Keiya Tsubota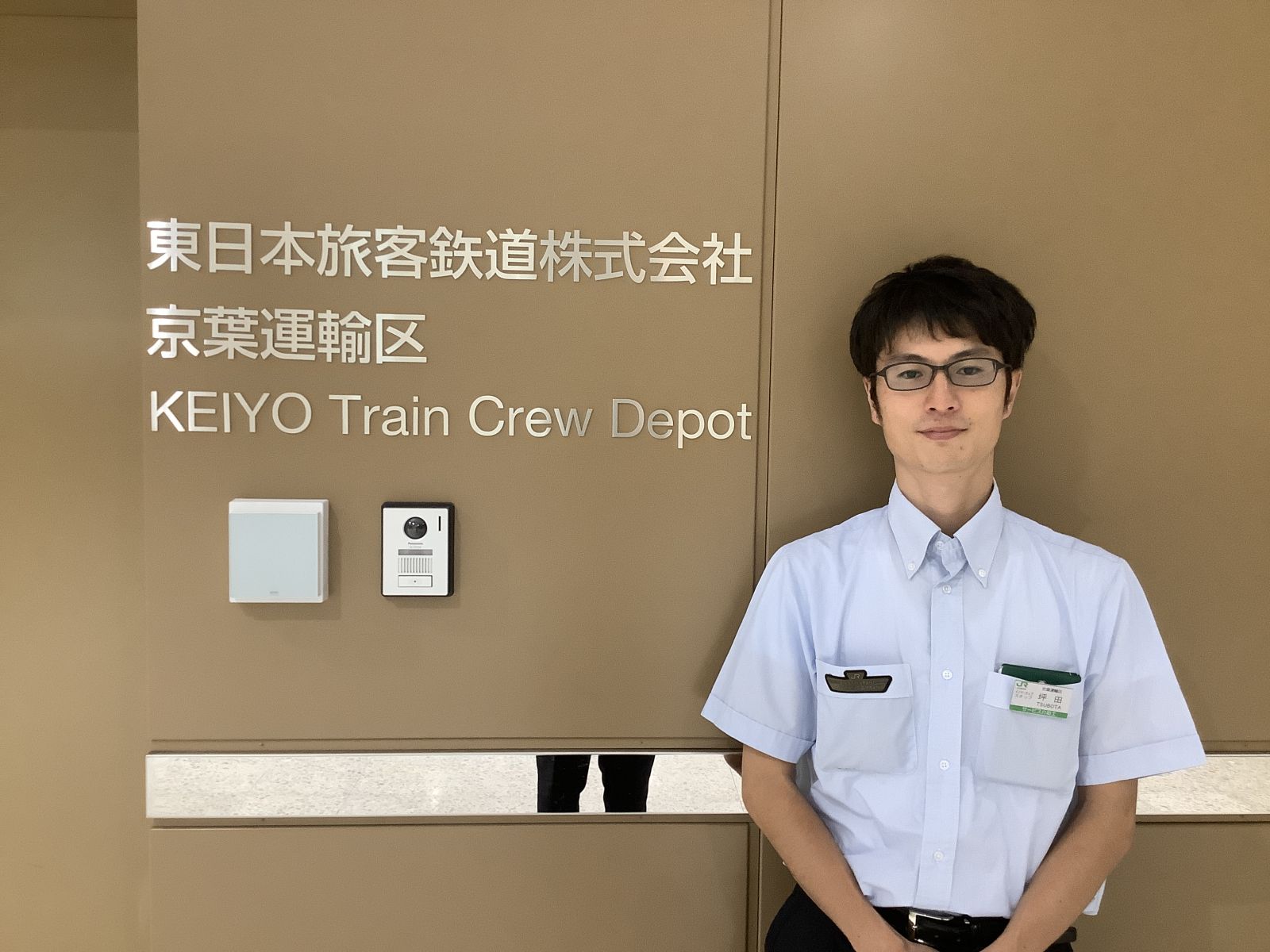 Tsubota is a JR East train driver presently assigned to the JR East Keiyo Train Crew Depot. He mainly operates trains on the Keiyo Line that runs from Tokyo to Maihama, famous for Tokyo Disneyland. He has been working at the station for two years and has been an expert driver for eight years. Currently, he also teaches new drivers, sharing his work experience. Safe driving, punctuality, and customer satisfaction are his goals. 



Eitaro Kitajima

Kitajima is a JR East Shinkansen train driver presently assigned to the JR East Niigata Shinkansen Transportation Depot. After working at a station for four years and as a local train driver for five years, he passed the Shinkansen driving test and has already had a career as a Shinkansen driver for four years as a specialist. His goals are safe driving and comfortable service.
All participants will receive a nice souvenir!*


JR East Sensu (Japanese fan) and Tenugui (hand towel)

JFLA original Tote Bag, Passport Holder, and Travel Japanese Handbook
*Contents of souvenir may change.
This event is co-presented by East Japan Railway Company

Cooperated by