Lecture & Panel Discussion
Re-Imagining Kurosawa
Co-presented by Anaheim University Akira Kurosawa School of Film
Date & Time:
Monday, November 26, 2018 @7pm
Venue:
 JAPAN HOUSE Los Angeles, Hollywood and Highland, Level 5
(6801 Hollywood Blvd.,Los Angeles, CA 90028)
*Please take an elevator to level 5. JAPAN HOUSE is located at the southeast corner of Hollywood and Highland on the 5th floor.
Admission:
FREE (Registration Required)
Click Here to Register
About Event:
Academy Award winning Filmmaker, Film Producer and Screenwriter Akira Kurosawa (March 23, 1910 - Sept 6, 1998) was one of the greatest filmmakers of our time, who inspired many of the world's greatest filmmakers such as George Lucas, Steven Spielberg, Martin Scorsese and Francis Ford Coppola. Kurosawa's ground-breaking masterpieces inspired such classic movies as Star Wars, The Magnificent Seven, and A Fistful of Dollars, to name just a few.
In this lecture, Dr. David Desser will help you "Re-Imagine Akira Kurosawa" as he provides you unique insight into Kurosawa and his classic film, High and Low(1963), which was adapted from Ed McBain's detective novel King's Ransom.
Panel discussion/Q&A session follows the lecture.
About Lecturer:
David Desser, Ph.D. (Dean, Anaheim University Akira Kurosawa School of Film)
Dr. Desser has taught at the University of Southern California (USC), University of California Los Angeles (UCLA), University of Pennsylvania, University of Michigan, Kansai University in Japan, Hong Kong Baptist University and the University of Illinois where he is Professor Emeritus of Cinema Studies. He received his Ph.D. from USC in the Cinema program with a minor in Japanese. As Dean of the Anaheim University Akira Kurosawa School of Film, he oversees the Anaheim University Akira Kurosawa School of Film online Master of Fine Arts (MFA) in Digital Filmmaking program.
Special Guest Panelists:
George Takei (Actor)
With an acting career spanning six decades, George Takei is known around the world for his founding role in the acclaimed television series Star Trek. From a childhood spent with his family wrongfully imprisoned in Japanese American internment camps during World War II, to becoming one of the country's leading figures in the fight for social justice, LGBTQ rights, and marriage equality, Takei remains a powerful voice on issues ranging from politics to pop culture. Mashable.com named Takei the #1 most-influential person on Facebook, currently with 10.4 million likes and 2.8 million followers on Twitter.
The openly gay Takei has long been a passionate advocate for social justice, outspoken supporter of human right issues and a community activist. Takei lives in Los Angeles with his husband Brad Takei.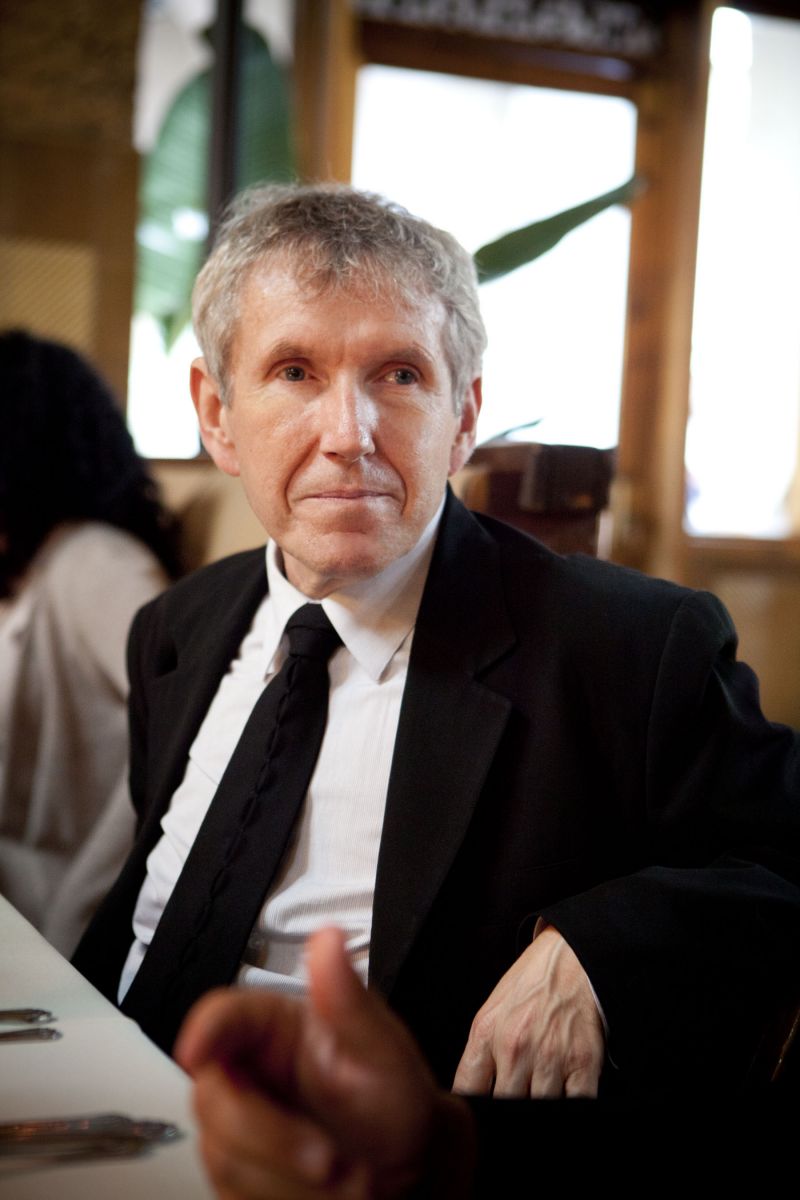 John Powers (Film Critic)
John Powers is a long-time contributing editor at Vogue and Vogue.com, for which he writes about film, television and politics, and is Critic at Large for NPR's Fresh Air with Terry Gross.  His articles have appeared in many publications, including The New York Times, The Washington Post, Departures, Gourmet, Harper's and The Nation. After getting his Ph.D. from Stanford University in "Modern Thought and Literature," Powers taught at Georgetown University.  In 1985, he moved to Los Angeles, becoming film critic (until 1993) at L.A. Weekly, for which he would later write a weekly column on politics and the media.  He is the author of the book Sore Winners (and the Rest of Us) in George Bush's America, a study of American culture during the Bush years and co-author with Wong Kar Wai of WKW: The Cinema of Wong Kar Wai published in April, 2016.
David Ehrenstein (Film Critic)
David Ehrenstein is a film critic, film researcher and historian, whose career in writing has spanned five decades since his first interview in 1965 with Andy Warhol. He has written for such publications as the Los Angeles Herald-Examiner, San Francisco Examiner, Rolling Stone, the Village Voice, Film Comment, Film Quarterly, Cahiers du Cinema, Arts, The Los Angeles Reader, and Daily Variety. He is author of "The Scorsese Picture: The Art and Life of Martin Scorsese," "Rock on Film" and "Open Secret: Gay Hollywood 1928-1998." He has lectured nationally and his television appearances on E! include specials on Anthony Perkins, Rock Hudson, Sonny Bono, Bob Guccione, Gay Hollywood, The Hollywood Fashion Machine, and Studio Style Wars.
This event is co-presented by Anaheim University Akira Kurosawa School of Film
Supported by JAPAN HOUSE LOS ANGELES