Photography Exhibition 
NOVUS PLANTS
Five Masterpieces
January 10 - February 2, 2019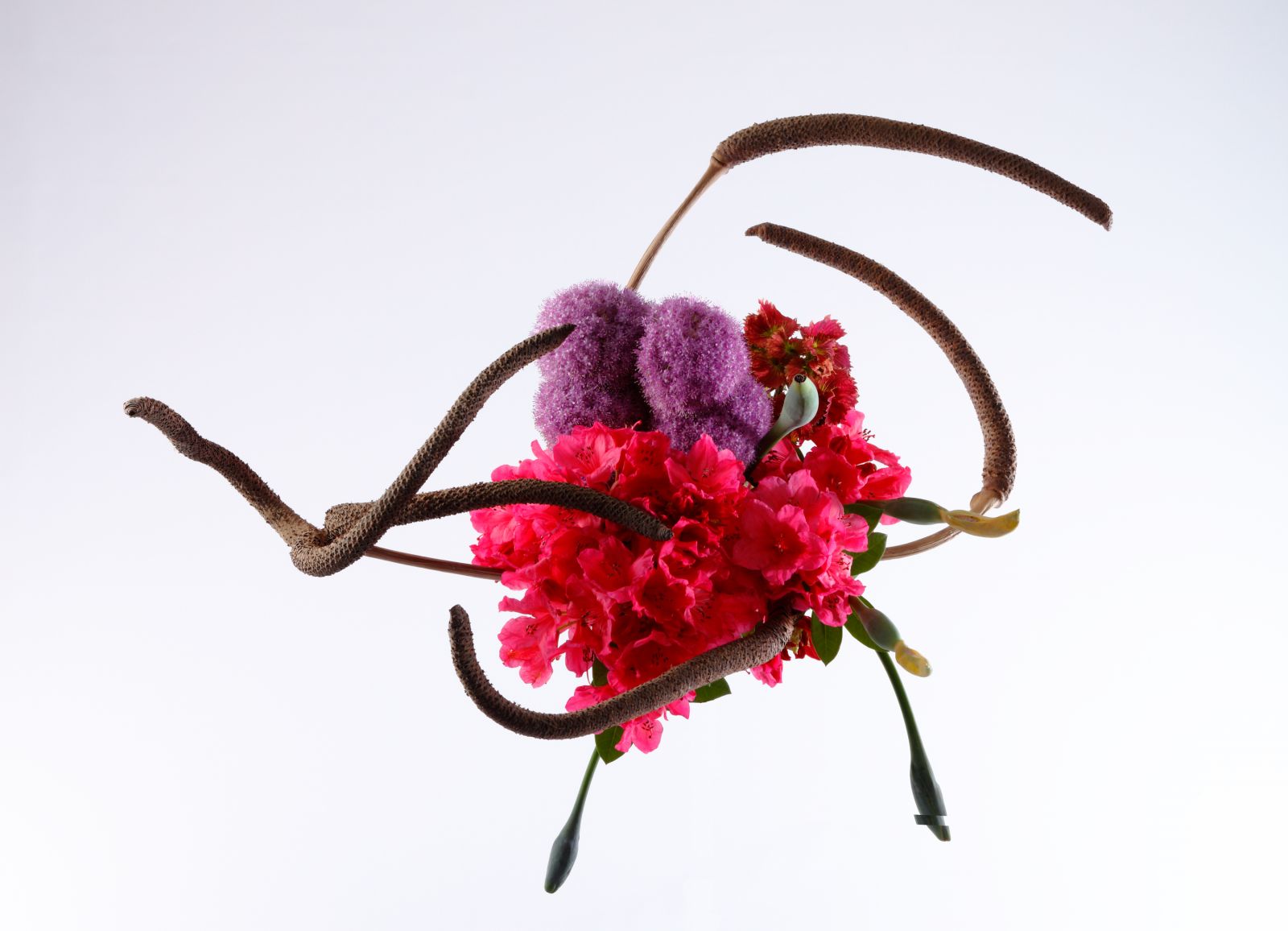 Exhibition Hours:
Monday - Friday, 10am - 7pm
Saturday, 12pm - 5pm
Closed on Sundays and January 21
Venue:
The Japan Foundation, Los Angeles
(5700 Wilshire Blvd., #100, Los Angeles, CA 90036)
Steet parking is available near JFLA. Click here for parking info.
 
Admission Free
Pre-opening event:
Wednesday, January 9, 2019
7:00pm - Live ikebana performance by Satsuki Palter
(Ohara School of ikebana Los Angeles Chapter)
7:30pm - Movie screening Yoko the Cherry Blossom
Light refreshments will be served.
As we celebrate the beginning of the new year, JFLA will host an exhibition featuring photographs from a selection of works by Hiroki Ohara, artist and fifth-generation Headmaster of the Ohara School of Ikebana.
Since he took on the role as Headmaster at the tender age of 6, he has been immersing all of his senses to attune to the plants he works with.  His experiences working with plants from an early age have broadened his artistic expression.
This exhibition features five masterpieces of photographs from Hiroki Ohara's latest published collection of works titled NOVUS PLANTS, which transcend the traditional forms of ikebana and push the boundaries of the art form. 
Hiroki Ohara was born in Kobe City in 1988. At the age of 6, in 1995, he became the Fifth Headmaster of the Ohara School of Ikebana. He works to promote the Japanese traditional art of "Ikebana" and works at various activities as an artist both at home and abroad. He also serves on several different boards and councils, including President of the Council of Ohara Professors, Vice-president of the Japan Ikebana Art Association, Director of the Hyogo Ikebana Association, visiting professor of Taisho University, and President of Aoyama School of the Beginners' School sponsored by the Ohara School Headquarters.









Pre-opening event is sponsored by Nanbu Bijin and Asahara Brewery