Enjoy Outdoor Japanese Film Screening @ The Source
FREE Admission, No Registration Required
@The Source, 1st Floor Step Plaza (6940 Beach Blvd., Buena Park, CA 90621)
Friday, July 5 @7:30pm
A Letter to Momo
(120mins, 2012)
Directed by Hiroyuki Okiura
In Japanese with English subtitles
From the creators of Ghost in the Shell comes a wonderfully expressive and beautifully hand drawn animated tale that combines bursts of whimsy and kinetic humor with deep felt emotion and drama.

The last time Momo saw her father they had a fight – and now all she has left to remember him by is an incomplete letter, a blank piece of paper penned with the words "Dear Momo" but nothing more. Moving with her mother to the remote Japanese island of Shio, Momo soon discovers three yokai living in her attic, a trio of mischievous spirit creatures that only she can see and who create mayhem in the tiny seaside community as she tries desperately to keep them hidden. But these funny monsters have a serious side and may hold the key to helping Momo discover what her father had been trying to tell her.

A Letter to Momo was seven years in the making, and the handmade animation is superb, from the painstakingly rendered serenity of the island's Shinto shrines to the climactic finale – a frantic chase featuring thousands of squirming, morphing ghosts and spirits that is the best cinematic flight of supernatural fancy in many years.
Click HERE to watch the trailer
---
Friday, July 12 @7:30pm
MIRAI
(98mins, 2018)
Directed by Mamoru Hosoda
In Japanese with English subtitles






















©2018 Studio Chizu
From acclaimed director Mamoru Hosoda (Summer Wars, Wolf Children) and Japan's Studio Chizu comes MIRAI, a daringly original story of love passed down through generations. When four-year-old Kun meets his new baby sister, his world is turned upside down. Named Mirai (meaning "future"), the baby quickly wins the hearts of Kun's entire family. As his mother returns to work, and his father struggles to run the household, Kun becomes increasingly jealous of baby Mirai… until one day he storms off into the garden, where he encounters strange guests from the past and future – including his sister Mirai, as a teenager. Together, Kun and teenage Mirai go on a journey through time and space, uncovering their family's incredible story. But why did Mirai come from the future?
An official selection at 2019 Academy Award Nominee for Best Animated Film, and the epic capstone of director Mamoru Hosoda's career, Mirai is a sumptuous, magical, and emotionally soaring adventure about the ties that bring families together and make us who we are.
Click HERE to watch the trailer
---
Friday, July 19 @7:30pm
Pop in Q
(95mins, 2016)
Directed by Naoki Miyahara
In Japanese with English subtitles






















©TOEI ANIMATION / 「POP IN Q」 Partners 2016
Young girls stand up to face a global crisis in this fantasy anime commemorating the sixteenth anniversary of Toei Animation. Miyahara Naoki, who has worked on the "Pretty Cure" series among others, directs.
Third year middle-schooler, Isumi (voice: Seto Asami) finds a "fragment of time" at the ocean. Upon picking it up, she sees an unknown world stretching out before her and encounters a strange life-form calling itself a Pokon. The Pokon tells her the world's time is in danger of breaking down, and so with four other girls, attempts to circumvent the crisis.
Click HERE to watch the trailer
---
Friday, July 26 @7:30pm
Godzilla
(96mins, 1954)
Directed by Ishiro Honda
In Japanese with English subtitles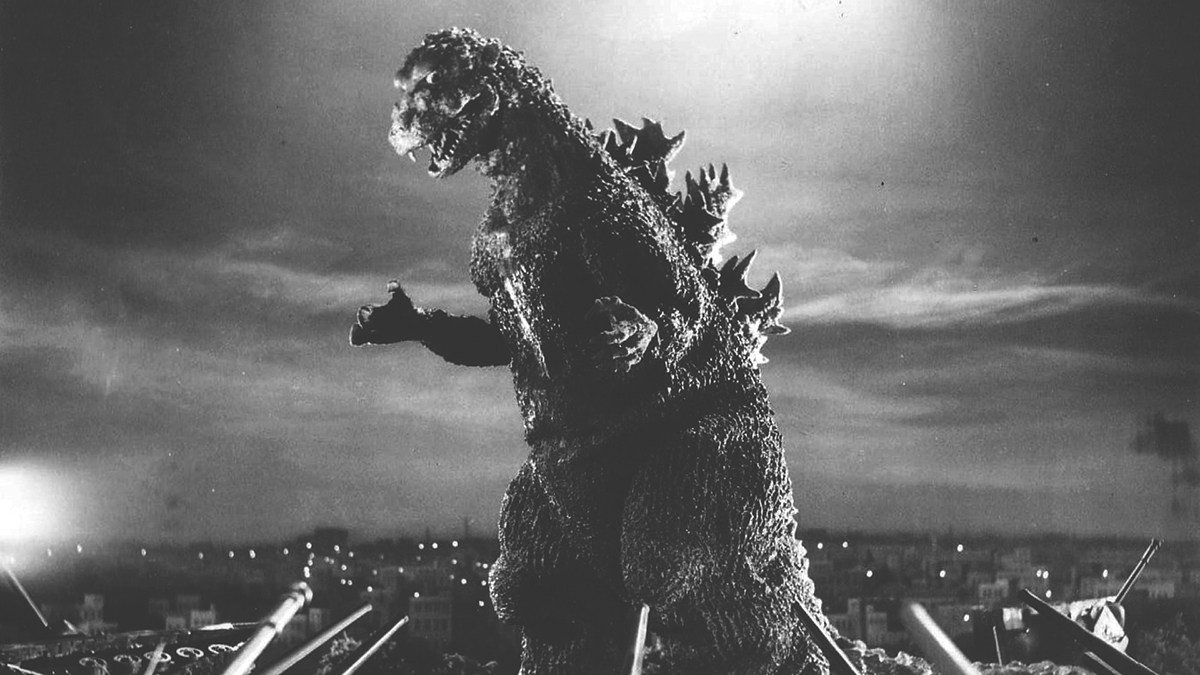 ©1954 Toho Co., Ltd.
Godzilla (a.k.a. Gojira) is the roaring granddaddy of all monster movies. It's also a remarkably humane and melancholy drama, made in Japan at a time when the country was reeling from nuclear attack and H-bomb testing in the Pacific. Its rampaging radioactive beast, the poignant embodiment of an entire population's fears, became a beloved international icon of destruction, spawning almost thirty sequels. A thrilling, tactile spectacle that continues to be a cult phenomenon, the original, 1954 Japanese version is presented here.
Click HERE to watch the trailer
This Screening is Co-presented by