JFLA Lecture Series 35
Lecture & Photograph Exhibition
The Way of Japanese Bath
by Mark Edward Harris

      ©Mark Edward Harris
Opening Lecture Date & Time:
Wednesday, September 7th
Doors open at 7pm, lecture starts at 7:30pm
followed by book signing and reception
Exhibition Date & Time:
September 7th - October 8th* *Open during library hours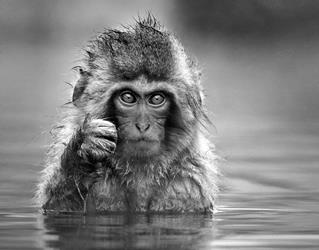 ©Mark Edward Harris
Venue:
The Japan Foundation, Los Angeles
(5700 Wilshire Blvd. # 100, Los Angeles, CA 90036)
Admission: Free
RSVP required: This event is full
Japan, which lies along the Pacific Ring of Fire, is where a large chunk of the planet's earthquakes and volcanic eruptions occur. One benefit of this geological turbulence over the centuries has been the creation of hot springs (called "onsen" in Japanese) throughout Japan. People enjoy hot springs not only for bathing the body, but also for relaxing and healing their spirit.
Mark Edward Harris, a photographer who has traveled to more than 90 countries and is the author of The Way of the Japanese Bath, will give a lecture on hot springs during which time he will show his art work, talk about his experiences, and describe the charm and wonder of onsen and its culture from an American point of view.
On the evening of September 7th, JFLA will host the opening reception for Mark Edward Harris' exhibition, which will include a book signing as well as a brief Japanese language segment in which guests will learn simple words related to onsen from our instructor.
The photo exhibition will run through October 8th. Admission to both the lecture and photo exhibition reception is free, but RSVP is required for the lecture.
About the Lecturer
Mark Edward Harris' assignments have taken him to 92 countries on six continents. His editorial work has appeared in publications such as Vanity Fair, Life, Time, GEO, Conde Nast Traveler, AFAR, Wallpaper, Casa Vogue, GQ Thailand, Money Magazine, Architectural Digest, The Los Angeles Times Sunday Magazine, and The London Sunday Times Travel Magazine as well as all the major photography and in-flight magazines. His commercial clients range from The Gap to Coca-Cola to Mexicana Airlines. He is the recipient of numerous awards including a CLIO, ACE, Aurora Gold, and Photographer of the Year at the Black & White Spider Awards. His books include Faces of the Twentieth Century: Master Photographers and Their Work, The Way of the Japanese Bath, Wanderlust, North Korea, South Korea, and Inside Iran. North Korea was named Photography Book of the Year at the International Photography Awards. Mark's latest book, The Travel Photo Essay will be released by Focal Press in the fall of 2017.