Annual Schedule
We will offer regular courses during the winter, spring and fall terms.

The level used for JF Nihongo
JF Nihongo courses are designed in accordance with the Japan Foundation's JF Standard. It utilizes a framework of levels of Japanese language proficiency divided into six levels (A1, A2, B1, B2, C1 and C2) as detailed below. Click to view enlarged diagram. To learn more about JF Standard, see the link: JF Standard.
Regular Courses
Our regular courses (Everyday Japanese 1, 2 and 3) are all entry-level and are designed to help learners to develop a strong foundation in the language. This series focuses on learning useful Japanese for communication in Japanese within daily life situations.

For detailed information about each course, see Course Listing.
course flow
For absolute beginners:
Start with Everyday Japanese 1 followed by Everyday Japanese 2 and 3 (Example 1).

Students are encouraged to go at their own pace and retake courses to reinforce and master concepts (Example 2).
For those who have learned Japanese before:
Start with the course matching to your proficiency. (Example 3)
Please choose your course by reading the course descriptions and taking the self-assessment test, which is downloadable from the website. Try the self-assessment tests and self-check lists for several different levels if you are not sure.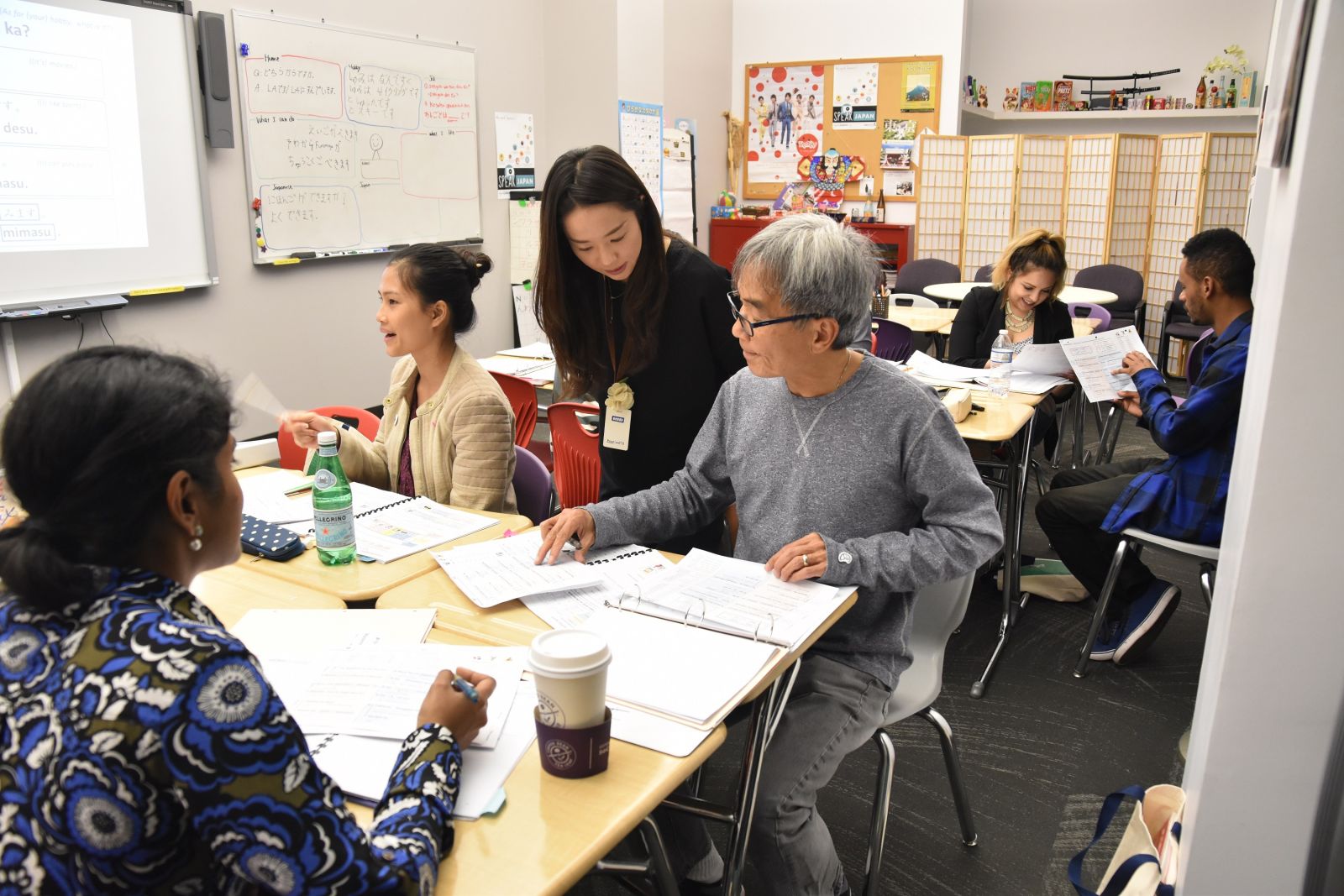 For detailed information about each course, see Course Listing.
Workshops
We offer one day workshops throughout the year where you can learn Japanese by experiencing cultural activities, or focusing on a special topic related to Japanese language, such as Japanese for Travel, or Exploring Kanji & Calligraphy.
Events
We offer events related to Japanese language as well. As a fun and informative conversation cafe, JF Nihongo Tea Time is where you can experience the Japanese language with native Japanese speakers. You will enjoy Japanese tea, soft drinks, and snacks while you chat with some new friends. It is a good opportunity for both beginners and advanced learners.
About Our Instructors
JF Nihongo instructors are professional, native speakers of Japanese, very active and friendly.
Hiroko Katsuta
"Learning Japanese is challenging, but also fun and exciting! I am looking forward to having an exciting and fun class with you! Let's learn Japanese and have a good time in the process!"
Born in Okayama, in western Japan, Katsuta received her bachelor's degree in English Literature and worked as a businesswoman in Japan for several years. She then obtained a master's degree in Japanese linguistics from Portland State University, where she also taught first through fourth year Japanese for four years. She looks forward to inspiring her students to realize the exciting journey that is studying Japanese.
Michi Shimura
"Hello, Minasan. Japanese is not only a tool for communication. I believe you will also be able to discover new ideas and enhance the quality of your lives through learning Japanese. I am looking forward to seeing you in the classroom!"
Shimura was born in Kanagawa, Japan. She received a bachelor's degree in Japanese literature at Otsuma Women's University. At Columbia University she studied Japanese pedagogy, and received her master's degree in Education from Meisei University in Japan. She has been teaching for almost 20 years at various schools such as Clemson University, South Carolina, community colleges, and Japanese high schools. She has taught from beginner to native level students of different ages and ethnic groups.
Yuka Kitazono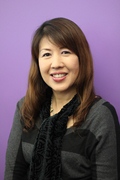 "Hi Mina san (Everyone), I am very lucky to be a Japanese teacher at JFLA. Our students come from a variety of different backgrounds and range in age between 20 to 70 . Most importantly, they are all fun people and love learning Japanese. We are looking forward to seeing you soon!!"
Kitazono was born in Tokyo, Japan and holds a degree in Linguistics and East Asian Languages and Cultures from the University of California, Los Angeles and a Master's Degree in Japanese Pedagogy from Columbia University. She has more than 15 years' experience in teaching Japanese to various age groups and Japanese language levels at high schools and colleges in Los Angeles. She also had a business career in Japan so she knows the customs and culture of Japanese companies that helps her in teaching business Japanese.