Lecture & Demonstration
Noh Dance, Noh Life
Invitation to A Seven-Century-Long Tradition
Lecturer/Performer: Michikazu Taneda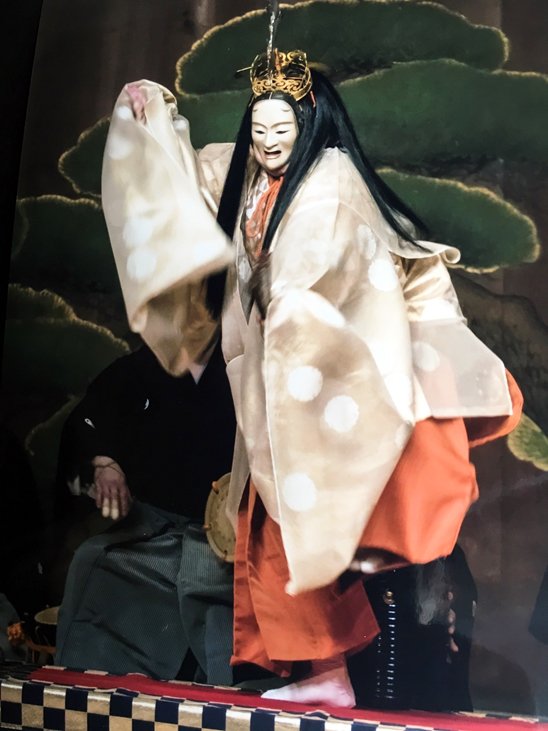 Date & Time:
Monday, January 22, 7pm
 
Venue:
The Japan Foundation, Los Angeles
(5700 Wilshire Blvd., #100 Los Angeles, CA 90036)
Street parking is available near JFLA. Click here for parking info.     
This event is FULL
Noh is a major form of classical Japanese musical drama that has been performed for more than 650 years. Its subjects are based on history or classical literature, and it is structured around song and dance. The most obvious characteristic of Noh is that the main actor performs while wearing a mask of exceptional beauty. It is a highly stylized and refined performing art that takes place on a very simple stage.
A lecture and demonstration of Noh will be given by Master Michikazu Taneda who has been designated as Important Intangible Cultural Heritage in Japan. He will perform a short dance and chant to showcase the distinctive features of Noh body movements. The lecture will also cover the history of Noh and its continued status as live performing art.
Program Topics*
- Basic knowledge and historical background of Noh
- Introduction to the official style of Noh performance (Goban Date: five-play program)
- Meaning behind distinct body movements
(Shin Nan Nyo Kyoki: deity, man, woman, madness, and demon)
- Short demonstration of dance and chants
"Takasago"(Noh for celebration) and "Hagoromo"(Celestial Feather Robe)
*Subject to change 
Lecturer/Performer


Michikazu Taned

a




(Kongo School Noh Actor)



He is a member of the fourth generation of the Taneda Family, as a shokubun (the title given to the professional Noh performers at the highest level) family of the Kongo School of Noh. He received the Best Young Artist Award by the City of Kyoto in 1993, and was designated as Important Intangible Cultural Heritage (General Certification) in 1998. He has lectured on Noh at the Urasenke Gakuen since 1981. He actively promotes Noh by providing a trial lesson for elementary school students and through other activities. He is also as a director of the Nohgaku Performers' Association, Vice-Director of the Kongo School of Noh, Urasenke Chado (tea ceremony master name: Sodo) and the Chair for Noh Performance of the Taneda Supporters' Association.