Lecture & Demonstration
Spirit of Japan: "Shinto & Gagaku"

–Japanese traditional religion and music–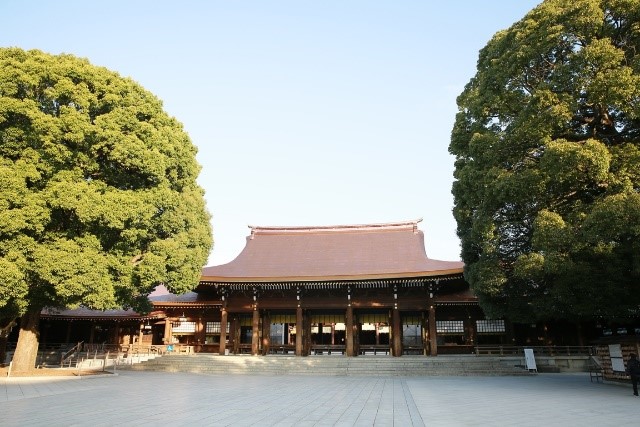 Date & Time:
Monday, November 18 at 7pm
Venue:
The Japan Foundation, Los Angeles
(5700 Wilshire Blvd., #100 Los Angeles, CA 90036)
Admission Free
RSVP Required (Click here)
Street parking is available near JFLA. Click here for parking info.
You may think Japan is the country of Buddhism. In fact, there are various Buddhist temples in Kyoto, Nara and everywhere throughout Japan, and the concept of "Zen" is also familiar. On the other hand, there are quite a lot of Japanese people who enjoy Christmas and Halloween, and visit Shinto shrines from time to time.

Shinto is a religion indigenous to Japan, which does not have a founder, dogmas or a holy scripture. However, it has been kept as a part of Japanese life (custom) for more than a few thousand years.  For example, millions of people visit Meiji Jingu Shinto shrine in Tokyo every New Year's to pray.

Shinto priests from Meiji Jingu will come to Los Angeles and give an introductory talk about Shinto.  The concept of their relationship with nature as seen by the forest surrounding Meiji Jingu, and the connection it has with the Japanese people in everyday life.

Gagaku –traditional music- has an important role at Shinto ritual ceremonies. Slow and mellow music will lead you to feel Japanese culture rooted into the ancient times of the country.

In this event, some music will be performed on three musical instruments (Sho, Hichiriki, Ryuteki). Furthermore, the performers (Shinto priests) will guide you should you want to try playing the instruments yourself!