Traveling Exhibition
Manga Hokusai Manga:
Approaching the Master's Compendium from the Perspective of Contemporary Comics

マンガ・北斎・漫画―現代日本マンガから見た『北斎漫画』

©Shiriagari Kotobuki 2015  ©Adachi Institute of Woodcut Prints
May 2 [Thu] - August 3 [Sat], 2019
*Pre-opening Reception: May 1 [Wed] @7-9pm
Hours:
Mon-Fri: 10am - 7pm, Sat: Noon-5pm
Closed on Sundays & Holidays
(Memorial Day: May 27 & 28, Independence Day: July 4 - 6)
Venue:
The Japan Foundation, Los Angeles
(5700 Wilshire Blvd., Suite 100, Los Angeles, CA 90036)
Admission: FREE
About Exhibition: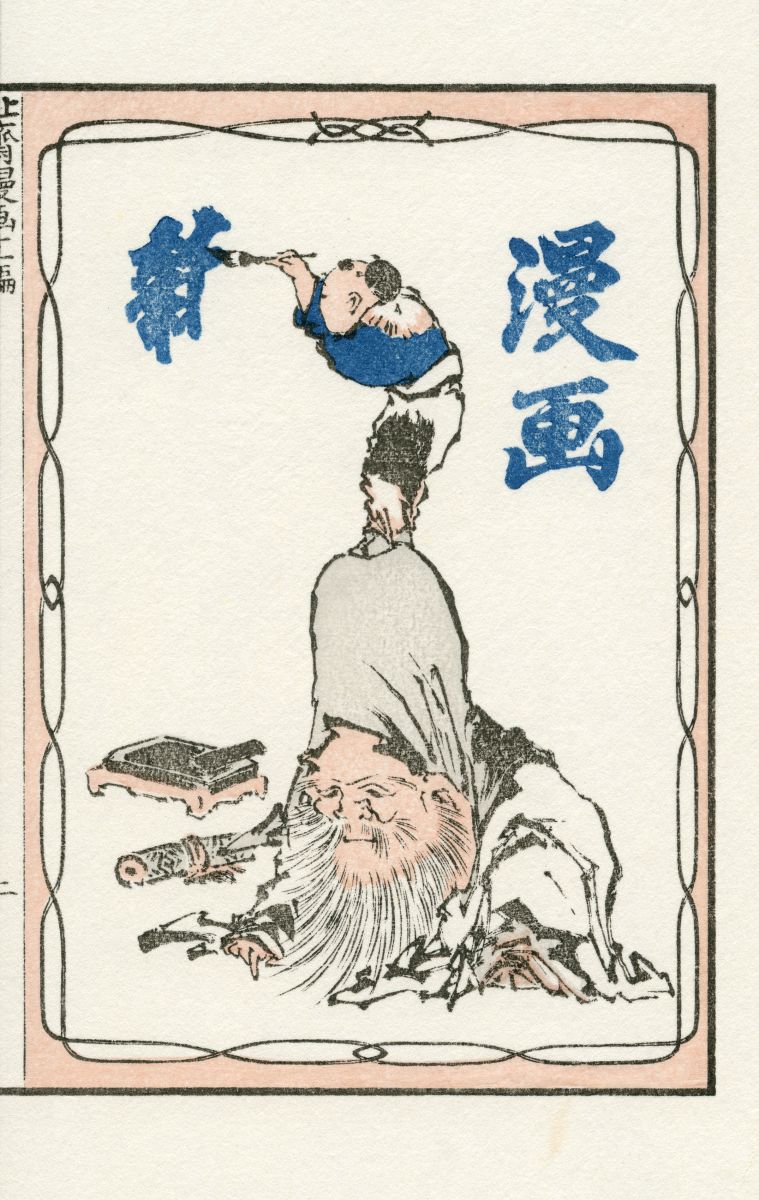 In light of Japan's contemporary comics and their global proliferation, the 19th-century Hokusai Manga is attracting increasing interest. Fans worldwide tend to even regard this pictorial compendium by ukiyo-e artist Katsushika Hokusai as the origin of today's manga. But the outward appearance of these two types of manga does not immediately suggest a continuous tradition. Do present-day graphic narratives and the master's "diverse drawings" share anything other than a name? Unlike past exhibitions of Hokusai's work, Manga Hokusai Manga approaches the Hokusai Manga from the perspective of contemporary Japanese comics, focusing on genre, pictorial storytelling and participatory culture rather than the integration of word and image or the role of popular characters. And instead of aiming at a historiographic verification of influences, the exhibition invites viewers to ponder their own notions about manga by comparing works from different periods while exploring the diversity therein.
(Left) Katsushika Hokusai Hokusai Manga, 11 c.1823-1833  ©UNSODO. Inc
---
*Special grant for school visits to jfla*
For the duration of this exhibition, JFLA is offering a special grant to cover group transportation expenses for schools bringing their students to JFLA to view Manga Hokusai Manga and to participate in Japanese cultural activities!
Grant Amount:  Up to $600
Eligibility:  To be eligible for this grant support, your school's visit to JFLA must occur between May 2nd and August 3rd, 2019.
The following expenses are eligible for support:
Group transportation costs for student audiences (charter buses, vans, gasoline, etc.)
The following expenses are NOT eligible for support:
Expenses for any food or drinks

Indirect costs (administrative costs) not related to the visit
Application Procedures:  
    Step 1:  Please inform JFLA (email: support@jflalc.org) of your intention to apply for the program.
    Step 2:  Download the application materials.
    Step 3:  An application form with handwritten signature must be submitted, by postal mail or email (scan), to the          JFLA office at least ten business days prior to the visit date.