JFLA Lecture Series 49
Akita Dog 101 (Wan Oh Wan!) w/ genuine Akitas in the House
Lecturer: Steven Takamatsu (President of Akita Inu Hozonkai, LA Branch)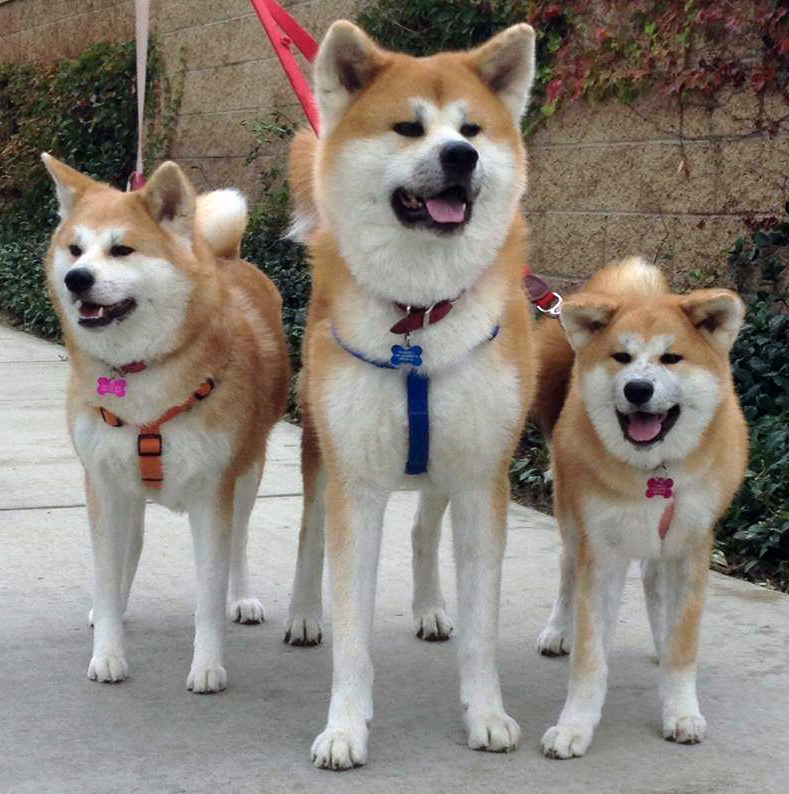 Date & Time:
Thursday, March 8 @7pm
Venue:
The Japan Foundation, Los Angeles
(5700 Wilshire Blvd., #100 Los Angeles, CA 90036)
Street parking is available near JFLA. Click here for parking info.     
Admission:
FREE (RSVP Required)
 
Since 2018 is the year of the dog, we would like to talk about dog. An Akita dog, originating from Odate in the prefecture of Akita, is quiet, strong and loyal. She is also very cute looking.  Helen Keller had it. Russian President Vladimir Putin loves it, and Russian Figure Skate Gold Medalist (Winter 2018) Alina Zagitova hankers it. And in Odate, which is also the hometown of the faithful dog "Hachiko (Hachi)" known by a statue in Shibuya Station in Tokyo. In this lecture, a president of Akita Inu Hozonkai, Los Angeles Branch, Steven Takamatsu explains basic history of Akita dog in U.S., his characteristics and charms, and difference between Japanese Akita and the American Akita as two separate breeds.
About Akitainu Hozonkai (AKIHO), Los Angeles Branch

The Akita Inu Hozonkai, established in 1927, is the oldest and largest existing organization dedicated solely to the Akita dog in Japan. AKIHO's headquarters are in Odate City, which is located in the Akita Prefecture of northern Japan. The Los Angeles AKIHO branch was founded in 1969, but it was formally recognized by Odate headquarters in February 21, 1970. Los Angeles branch is the only one in United States.  Web: www.akihola.wordpress.com
About Lecturer: Steven Takamatsu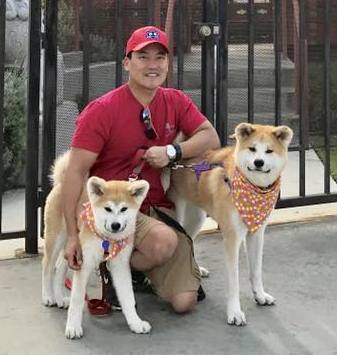 He is born and raised in the Inland Empire and currently resides in Fontana, CA with his wife, Judy and 8 dogs (6 Japanese Akitas and 2 Shibas) and works as a dentist in La Verne.  17 years ago, he got his first dog, an American Akita male without knowing the differences between American Akita and Japanese Akita. After attending a pet expo and meeting a Japanese Akita through the AKIHO booth, he got his first Japanese Akita female, Yumi in 2002. Since then he has been a member of AKIHO, North America Branch. He and Judy, have been showing Akitas and Shibas in conformation shows for 16 years and been breeding Akitas for 7 years. 
He has been the president of AKIHO, North America Branch since 2007 and have been visiting Japan consistently for the past three years to connect with the breeders and headquarter officials to stay informed of any new developments and changes in the breed. 
Apart from his interest in dogs, he likes gardening, cycling and reading sci-fi books.