Let's chat in Japanese!
The Year-End "Toshiwasure" Tea Time
Casual Conversation Cafe
thursday, december 6, 2018 FROM 7PM - 9pm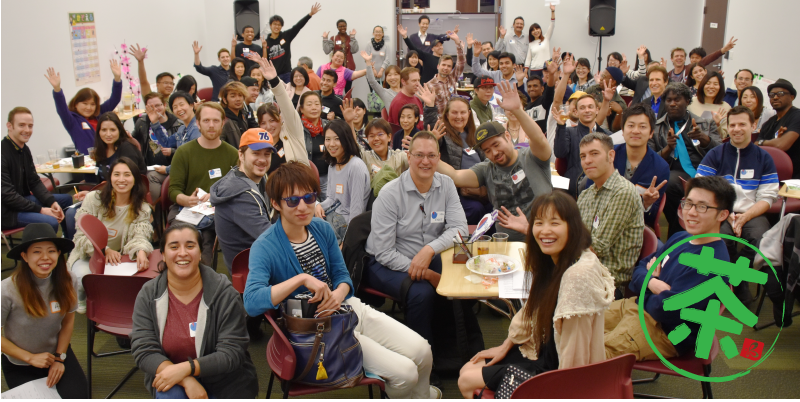 It's that time of the year again! Tea Time is one of the most popular events at the Japan Foundation, Los Angeles. 70-100 people get together and you will enjoy Japanese snacks and tea while you chat with native Japanese speakers. All levels welcome! Japanese language experience is not necessary-this event is open to everyone, ages 18 and up.
Fee: Free
Ages: 18 and up
Location: The Japan Foundation, Los Angeles
5700 Wilshire Blvd. Suite 100, Los Angeles, CA 90036
*See Location
Activities: Conversation about Japan, Japanese culture and language with Japanese speakers.
Registration:
Please register using the green button below. Registration for Tea Time will close when all spaces are filled.
Are you having a problem with registeration? Then, please contact us from here.
日本語スピーカーの参加者も募集しています!
ご興味のある方は、jpcourse@jflalc.orgまでご連絡 ください。お友達同士でぜひお越しください。