Virtual Lecture Series
The Who's Who of Japanese Deities
Date & Time:
Thursday, July 16, 30 & August 13 & 27, 2020
7:00-7:30PM (PT)

Admission FREE
Registration required*
Click here to register
*If you registered for the previous session, not necessary to register again.
The new link will be sent to you the day before the session.
Did you know that the famous Laughing Buddha is actually not a buddha at all or that the meditative buddha is only one type among a multitude? Did you know that the Buddhist heavens are under constant threat by hordes of demons and must therefore be defended by celestial protectors ?
This virtual lecture series will serve as an introduction not only to the categories of Buddhist deity, but to the iconography which will allow laypeople to identify specific figures. We will consider the sacred hand gestures, the weapons and implements, even the clothing, so that audience members can recognize some of the deities portrayed in or around a Japanese temple.
Each lecture will run for 30 minutes with a five minute Q&A session at the end. There will also be a short poll-based quiz to test your knowledge and site recommendations for notable depictions of the highlighted deities.
About the Lecture
Lecture 1: Celestial Beings (July 16)
The celestial beings serve as protectors for the Buddhist cosmos. Often depicted with fearsome faces and war-like postures, many of these deities were once Hindu gods who were ultimately converted to serve the buddhas and bodhisattvas. Some are great commanders of supernatural armies, while others are invoked for more specialized purposes.
You can watch the lecture on YouTube (Click here) and view the slide show (Click here).
Lecture 2: Wisdom Kings (July 30)
The Wisdom Kings embody the steadfast, irresistible teachings of the buddhas. Their wrath against the obstacles to enlightenment is manifest in their indomitable forms which wield powerful weapons and purifying flames. Among the Wisdom Kings are individual deities who were instrumental in subjugating the Hindu deities and in ensuring safe passage for Buddhist patriarchs.
You can watch the lecture on YouTube (Click here) and view the slide show (Click here).
Lecture 3: Bodhisattvas (August 13)
Though Bodhisattvas are themselves no longer subject to the cycle of rebirth, they selflessly delay their own achievement of buddhahood to instead minister to those who are. By assuming forms appropriate to tasks such as saving unborn children from hell hags or promoting proper Buddhist practice, they are considered archetypal figures of compassion, mercy, and wisdom.
Lecture 4: Buddhas (August 27)
About Lecturer: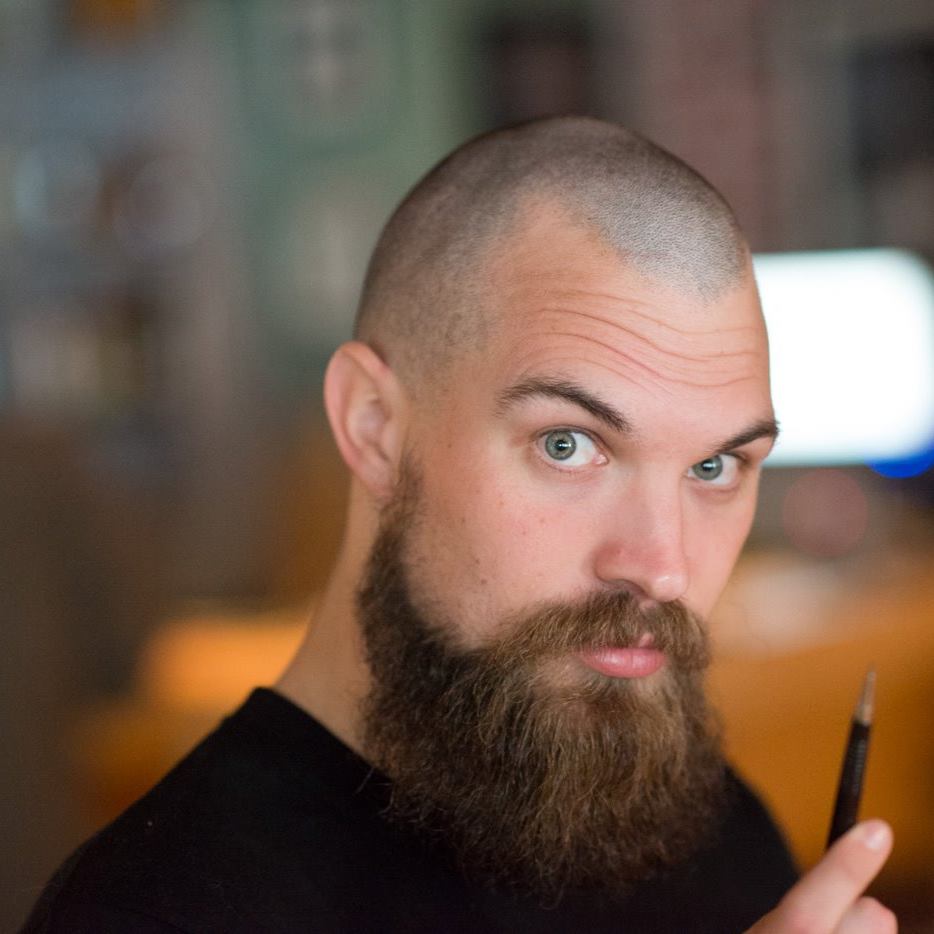 Michael VanHartingsveldt
He currently studies Japanese art history at the University of Kansas. He has particular interest in Buddhist sculpture from the Heian and Kamakura periods. As a former Research Scholar of Japanese Art at the Los Angeles County Museum of Art (LACMA), Michael co-curated the exhibition Japanese Paintings: A Walk in Nature with Curator of Japanese Art Hollis Goodall. He has also delivered lectures and curated exhibitions for the Japan Foundation, Los Angeles, and most recently the Catalina Island Museum.