Video to New Media Art in Japan / 1980s
Date:
Friday, November 5 – Thursday, December 2
*Closed on Thanksgiving Day (Nov. 25)

12:00pm / 1:30pm / 3:20pm / 4:50pm
(Run Time: 70mins.)
*By Appointment Only. Limit up to 5 visitors for each slot
Click HERE to Book Your Spot

Venue:
Hollywood & Highland Center 2F, Suite 205
(6801 Hollywood Blvd., Los Angeles)

Admission: FREE
*Visitors (over 12 years old) will be required to present proof of vaccination or negative COVID-19 test taken within 72 hours in order to enter the venue and attend this screening. Face Mask is required during the presentation
About the Exhibition:

JFLabo: Video to New Media Art in Japan / 1980s is a project exploring the interconnected histories of experimental film, video, and new media in contemporary Japanese Art. Following on the heels of the launch of Japan's first video art collective, Video Hiroba, Japanese artists took advantage of explosive innovations in moving image technology of the 1970s to create arresting new methods of visual expression and presentation.
This presentation highlights artwork drawn from the archive of video artist Nakaya Fujiko's Video Gallery SCAN, Japan's first dedicated video art space opened in Tokyo's Harajuku district in 1980. Nakaya, herself, was an already well-established multimedia and video artist, as well as a founding member of Video Hiroba prior to her establishment of Video Gallery SCAN.
Video Gallery SCAN championed the work of young, emerging video artists by holding exhibitions and organizing competitions and international festivals of video and moving image work. It was a landmark, literally and figuratively, for the new video art community in Japan and provided invaluable links between Japanese and American video artists. Moreover, Video Gallery SCAN was an innovative, collaborative workspace in which emerging video artists could share what was (at the time) prohibitively expensive equipment while honing and promoting their own practices.
This exhibition is curated by Kio Griffith, contemporary artist, independent curator and lecturer at UC Santa Barbara, and A. Colin Raymond, PhD candidate, researcher of Japanese video art, UC Santa Barbara.
About the Artists & Works:

TERAI HIRONORI (b. 1961, Kagoshima, Japan)
BFA Tama Art University, Painting
Selected Works:
YOU WATCH… (12'00" / 1982)
I SAY.… (5'00" / 1983)
ORDINARY LIFE (3'00" / 1985)
KUROTSUKA NAOKO (b. Tokyo, Japan)
BFA Tokyo University of the Arts, Design
MFA Tokyo University of the Arts
Selected Works:
between daydream and… (9'00" / 1983)
A Miniature Garden (7'00"/ 1983)
SAITO MAKOTO (b. 1961, Sendai, Japan)
BFA Tama Art University
MFA University of Tsukuba, Graduate School of Arts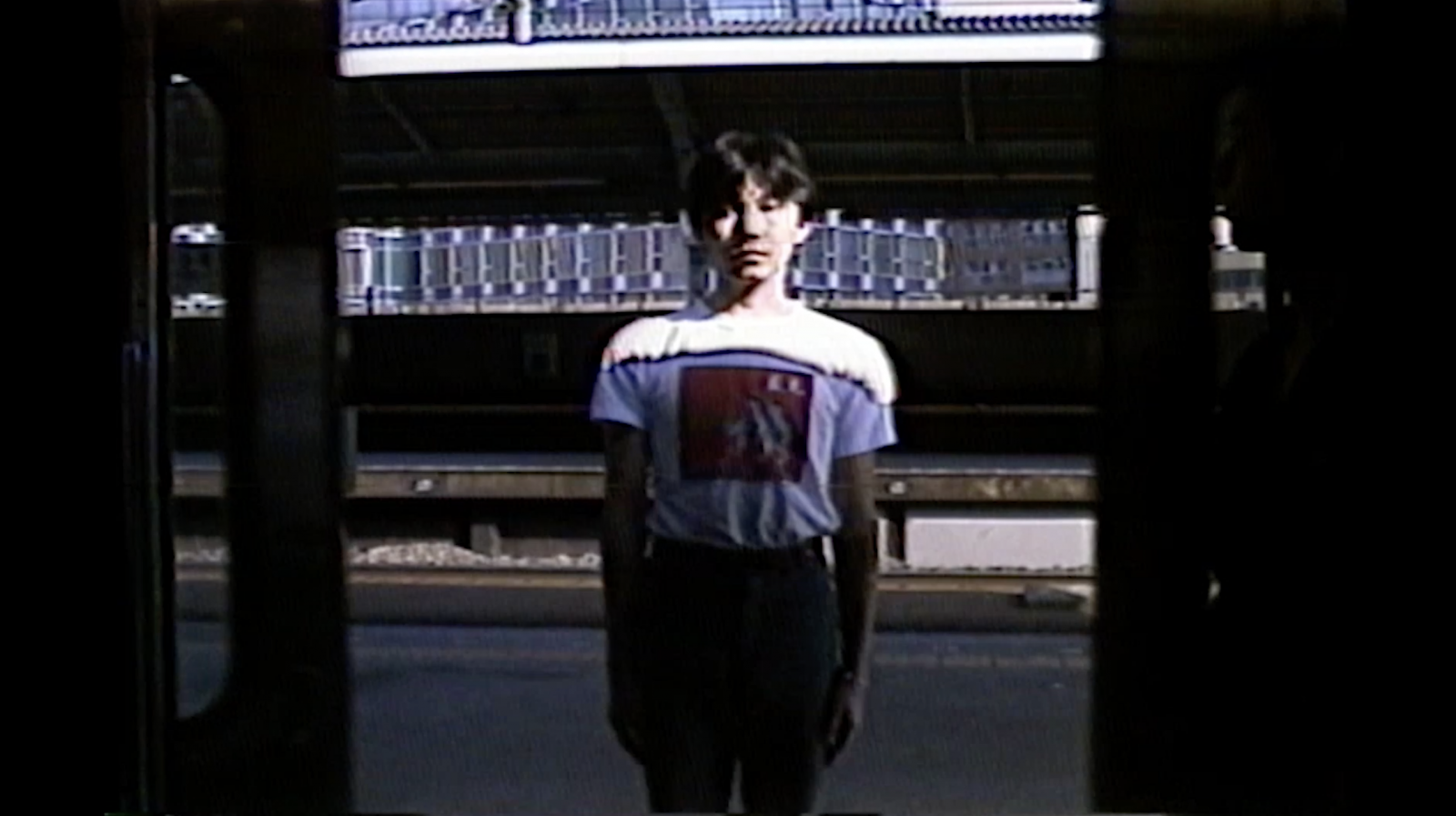 Selected Works:
SLIPPED COPY (3'00" / 1984)
A-R-K (4'00" / 1984)
DO-OR (3'00" / 1984)
TO-WER (3'00" / 1984)

SHIMANO YOSHITAKA (b. 1960, Tokyo, Japan)
BFA Tama Art University, Painting
MFA University of Tsukuba, Graduate School of Arts
Selected Works:
ROLLING (6'00" / 1984)
CO-RELATION (9'00" / 1983)
TV DRAMA (7'30" / 1987)