Workshop
Be a Voice Actor!:
Challenge Yourself
with Japanese Voice-Acting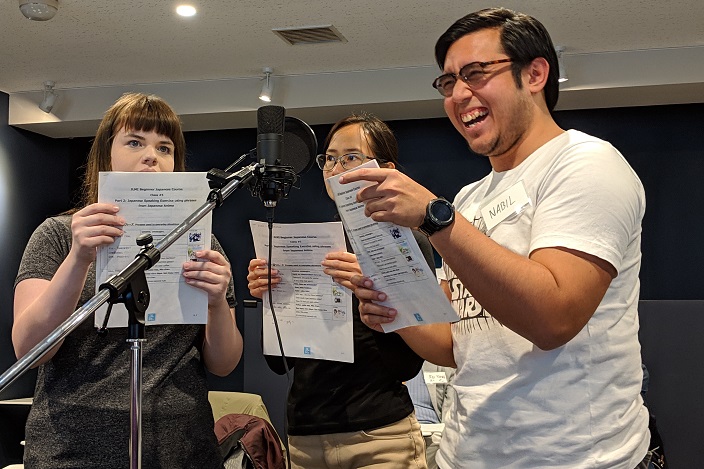 Date & Time:
Thursday, February 21 at 7pm
Venue:
The Japan Foundation, Los Angeles
(5700 Wilshire Blvd., #100 Los Angeles, CA 90036)
Admission Free, Both registration and waiting list are now full.
*This workshop is targeted for Japanese language learners.
Street parking is available near JFLA. Click here for parking info.
Are you an anime or Japanese drama fan? Have you ever wanted to try speaking the Japanese lines from actual scenes from the movies? What techniques have professional Japanese voice actors used to bring out the rich emotion and personality in their on-screen characters?

Professionals from the Tokyo-based school, Japan Visualmedia Translation Academy (JVTA) will give you the chance to challenge yourself in the world of voice-acting using scenes from popular anime and drama and recording tools. They will also tell you about the actual process of voice-acting and provide a comparative look between Japanese and American industries.

This workshop does not require Japanese language abilities. Whether you are a beginner starting from zero experience or an advanced-level speaker, all are welcome!

*This workshop is conducted in English.
about lecturer
Nami Asakawa
At JVTA, Asakawa oversees several projects that involve nurturing visual media translators and globally-minded leaders at various businesses, universities, and high schools in Japan and abroad. She is also the director of the Japanese Language and Media Institute (JLMI), a Japanese language school for non-Japanese students, where she oversees curriculum development and more.
.
Co-presented by JVTA